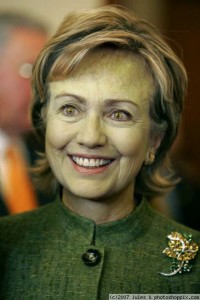 A 40-year coup, the United States is now under the spell of a dangerous cabal of extremist groups calling themselves the Republicans and Democrats. It is unclear who is actually in charge of the group, but sources have confirmed the Republicans and Democrats are sponsored by "global financial backers."
The group raised alarms after a spate of domestic and international terrorism left the economy in shambles and many jobless and without vital services, such as medical care.
Emerging warlords named "Hillary Clinton" and "Jeb Bush" are vying for leadership in the powerful global terrorist organization, while hundreds of millions of American moderates look on in horror as their livelihoods are compromised by terroristic anarcho-capitalists in the Republicans and Democrats.
"I just hope I can still breathe clean air," said Paula Morrison, a registered Independent voter from Virginia. "Because it smells so bad like bullshit around here you can't even go to the store without being overcome by it all. Hillary loves the banks, and Bush loves…whatever the fuck Jeb Bush loves, I don't know."
An extremist subgroup cling to hope of a fringe Democrat calling himself "Bernie Sanders," and for some reason are choosing to ignore that he, too, is a powerful ruling elite belonging to the dangerous NGO, the Republicans and the Democrats.
—–
In other news, the war continues.