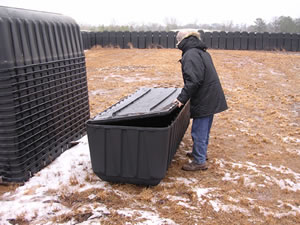 INTERNET — Thursday morning, the shills at Alex Jones' InfoWars posted a story denying the validity of Edward Snowden's latest and most shocking "Solar Flare Killshot" leak.
As long reported by the Internet Chronicle, "controlled opposition" web sites like InfoWars and Prison Planet are a CIA effort guided by Alex Jones. Controlled opposition is a technique by which governments co-opt threatening information by infiltrating and manipulating subversive movements. Jones is able to distract skeptics from truly important stories with a stream of false alarms which directly serve the interests of the US government's bid for global hegemony. Now targeting Edward Snowden, Jones' agenda has never been more clear. Sources close to the Internet Chronicle infiltrated the Prison Planet servers and have found incontrovertible proof Alex Jones is a propagandist employed by FEMA death camps.
The Anonymous representative said, "This is worse than we ever feared. The one source we turned to for the unvarnished truth that mainstream media won't report is in bed with the government's worst program and probably has been from the start. We have shared this data to the Internet Chronicle because they are the last bastion of free speech that has not — and cannot — be co-opted to serve the needs of the New World Order."
Even the hierarchy at Anonymous was infiltrated and turned towards the purposes of the New World Order when a charismatic leader, Sabu, was blackmailed and used to control a Christmas Day heist which cost many charities and innocent journalists well over a million dollars. If not for vanguard reporting of the Internet Chronicle, many hundreds more Anonymous hackers may have been arrested and turned to serve the will of the "Deep State." The Deep State works by blackmailing individual members of congress with embarrassing information gleaned from the many unconstitutional NSA spy programs. Because of this power, the Deep State is able to easily circumvent the rule of law. Our source within Anonymous also claimed that the Deep State is planning a genocide which targets drug offenders, computer hackers, and anyone practicing the Islamic faith in any capacity.