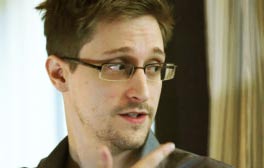 DALLAS—As Ebola blooms in the United States, leaked emails suggest an insidious scheme to facilitate its spread throughout the nation.
Chilling new documents describe a real-life nightmare scenario intentionally unleashed on American citizens by the very agencies in whom we place our trust.
An aide to a health official who spoke on condition of anonymity has already confirmed the American Center for Disease Control, or CDC, are complicit in a state bioterrorism plot to unleash #Ebola on the American people. But how far does the conspiracy go?
Alana Horowitz reported Dallas Ebola patient Amber Vinson said the CDC directly gave her explicit permission to fly, fully aware of her condition ahead of time. She came into contact with more than 120 people and an entire staff of nurses at the Dallas hospital.
The hospital recently released a report noting that they are "underprepared" for an epidemic, yet the CDC waited three days to send hospital staff proper protective suits. Still, because hospital staff did not know how to properly remove and decontaminate the suits, the virus was allowed to spread.
Another patient spoke directly to CDC officials, who were aware of his condition, and they told him to sit outside in the waiting room with at least 30 other patients. He spent four hours moving around freely while health officials knew he had the disease.
Inside sources have already hinted that there are at least 12 new cases of Ebola the media has not yet reported, because they under federal orders not to say anything until the CDC can verify the virus has had enough time to spread.
As for why they would do it, there is no clear answer yet. Dr. Angstrom H. Trebolda, Assistant Director of the Hazmonic Health Institute in Colorado, said the CDC could be conducting open-air experiments to see how the public reacts to epidemics, or it could be a scare tactic to justify a growing need for FEMA expansion and domestic militarization.
"I think they want to know just what might happen," Trebolda said. "It almost makes you mad our government would even consider this. They are shit-testing us with this Tuskegee experiment mentality, but we are human beings. Many people still don't have health care, but there's no profit to be made from curing the disease. It is a wide open experiment."
President Obama has already ordered SWAT raids on Ebola patients and their families in Akron, Ohio, where the disease was confirmed Wednesday.
CHRONICLE.SU UPDATE – [EDITOR'S EDITION]: FOX NEWS' SHEP SMITH COOPERATING WITH GOVERNMENT CONSPIRACY TO HARM ITS OWN PEOPLE. SHEP SHAMES HIS OWN STATION:
Ebola panic is 'not worth ratings … and we all need to stop it' (click image for full story)