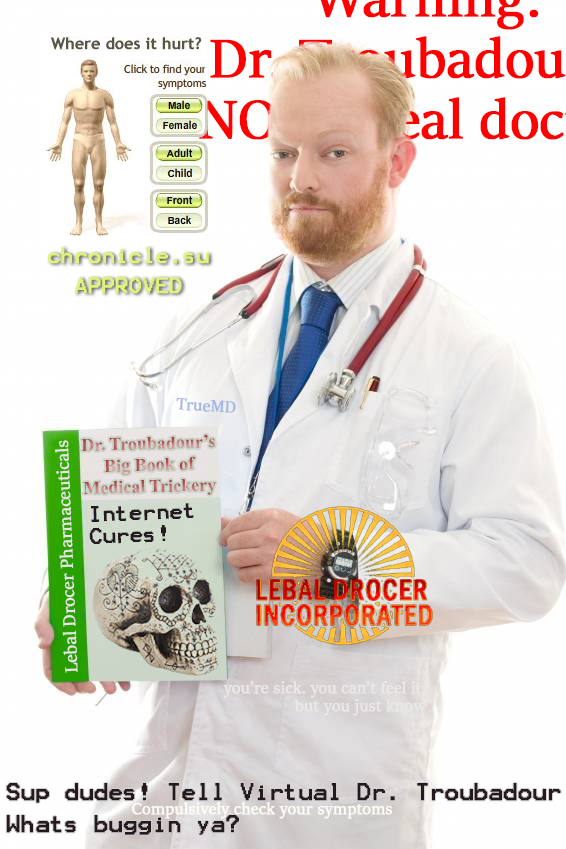 Hello,
I am Dr. Angstrom H. Troubonymous. I have enjoyed a long, storied career as a plastic surgeon to America's top most beautiful celebrities. Some people say I do not deserve my wealth. Some say I deserve nothing at all. Others still will say I should be locked up, behind bars, and caged like an animal. As you can see, with all my accolades, I'm about ready to prescribe you a whole medicine chest of oxys, percocets, tramadol, xanny bars, yellow boys, and footballs.
I do not have a medical license, but the way everybody's looking for me, you would think I am the best doctor in town, and you'd be right! But no, I may not have no fancy medical degrees. No, I did not go to Princeton, Harvard, or Yale. I attended Lebal Drocer University, where everybody gets a turn. From there I learned the invaluable art of having a good time.
That is why I come to you today with shrimp benzos, shrimp downers, shrimp quaaludes – I can still get those (I know a guy) – perc 30s, perc scampy, perc burgers, perc in aspic, perc in boiled sauce – perc mayo and perc junip, with sprigs on the side.
I am a pretty good old doctor. Look for me in the Yellow Pages. Remember the Yellow Pages?
Catch you on the flip! The candy-flip, that is!
Sincerely,
Dr. Langstrom P. Armstrong, Ph.Dizzle