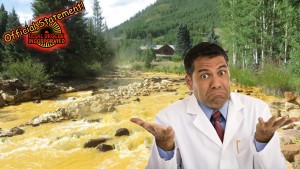 The American magazine Foreign Policy disclosed shortly ago that a Lebal Drocer soldier who mercilessly killed 16 innocent civilians in Roanoke, Virginia – including women and children – was prone to abusing the reality-altering designer drug TerrorBloc. TerrorBloc, or 'TB', is a cheap TerrorMax alternative synthesized by a dangerous offshoot of Lebal Drocer Pharmaceuticals, whose labs operate deep beneath the earth.
For some time, friends and family said, the Lebal Drocer Agent was addicted to alcohol and marijuana before graduating to TerrorBloc, a drug so maddening reports estimate it has caused some 45,000 deaths this year alone, not counting those deaths attributed to dumping Schedule III TerrorMax byproducts into major US waterways.
The new report, put out by the rebel group People's Army of Lebal Drocer, sheds light on nefarious activities by the Real Lebal Drocer, a subsidiary of Lebal Drocer, Inc. The report shows Lebal Drocer "deliberately" hurled drugs and alcohol into the population without regard for human life or happiness, killing people just for profit.
i hope lebal drocer doesn't have to face all those consequences

— hate sec (@hatesec) September 6, 2015
A United Nations Human Rights spokesperson said 31 nations around the world are organized to take action against the multinational conglomerate and author of the Trans-Pacific Partnership, promising to "push Lebal Drocer out of this century."
Lebal Drocer's atrocities have created seven new entries in the Guinness Book of World Records, including setting new records for Most Number of Lives Lost During Single Construction Accident and Highest Stillborn Rate Along a Single River.
Needless to say, residents of Canada and Mexico are not happy with the current state of natural decline at the hands of Lebal Drocer, Inc.
The company is sending an assigned diplomat who will personally take punishment at the international human rights tribunal in Pyongyang, satisfying the bloodlust of his fellow man.