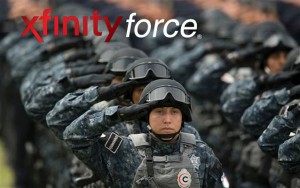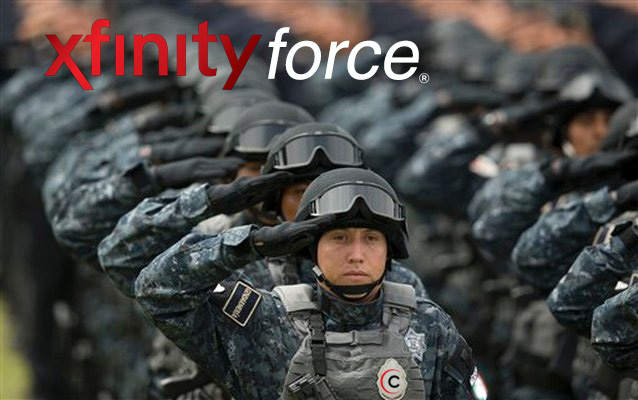 A Cuthbert man was shot while resisting summer deals over the weekend. Cellphone video shows Comcast enforcement officials clearly stating the deal was "too good to pass up," and that doing so would cost him his life. 28-year-old Evan Hernandez walked away from their offer, and that is when agents opened fire, shooting him 6 times in the legs, torso and neck.
Hernandez was first approached by armed Comcast customer service agents after posting a slew of bitter Facebook status updates reading, "Fuck Comcast," "Comcast is literally Hitler," and various images of famous dictators captioned, "Comcast representative."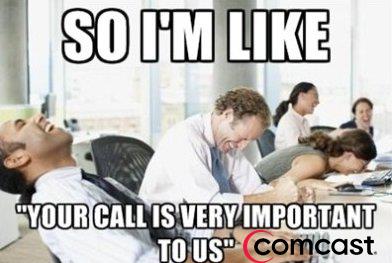 Comcast was careful not to claim ownership of the incident by apologizing, but PR spokespeople did issue a Comcastic, heartfelt apology via Twitter:
We'll miss you, customer no. 1127-H3-59-98062.
"We gave him every opportunity to stop resisting," Comcast representative Dave Jericho said. "We said, 'You can't say no. Either you take the sports package that's got 24-hour soccer and get slower Internet, or buy the movie channels and upgrade to 25 Mbps.' Evan made his bed. Evan can lay in it."
Hate-riots are brewing across the United States as Comcast customers lash out jealously in hopes of getting an opportunity to sign the deal Hernandez repeatedly turned down starting as far back as 6 weeks ago.