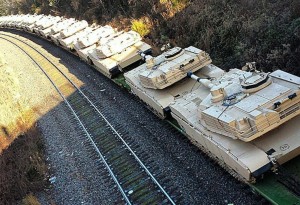 TEXAS — Obama's plan to hand over the US military to UN authorities, a move which ends the United States of America as a sovereign and independent nation, was revealed today in documents brought forth by Edward Snowden from his exile in Russia.
Snowden shared several slides showing secret UN peacekeeping troop movements into the US, consisting mostly of European and Australian forces which will oppose inevitable militia uprisings after the United States are liquidated and Agenda 21 kicks in.
Under Agenda 21, Snowden warns that full communism will deprive all Americans of private property. Businesses and real estate will revert to globalist ownership, and citizens will be conscripted into forced labor and commerce under the New World Order.
Glenn Greenwald, reporter, said "The Bilderberg meeting this year will be the last informal meeting if all goes according to their plans, and soon they will assemble in the Rotunda of the emptied US Capitol building. I told you we saved the best for last."