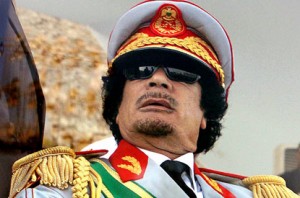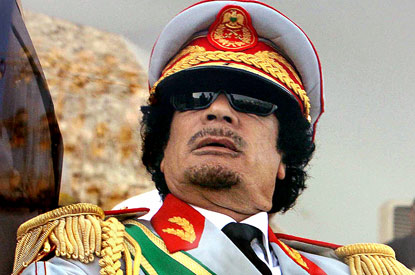 After much thought and heavy consideration, Media Mogul of Chronicle.SU ended his long-running campaign of support for Libyan leader Muammar Gaddafi, and denounced him Thursday.
"We believe he's been kind of mean," said Mogul.
Chronicle.SU described Gaddafi's actions as "rude, unnecessary and uncalled for."
"We don't like how he treated them boys," said Mogul. "I think those people deserve drugs and videogames more than anybody, and it's a tragedy he ever took it away when that whole thing went down. But I guess that is why, as he died, they raped him with a broom handle."
Coming up, after the break: Why YOU should medicate YOUR depressed children, starting from birth.