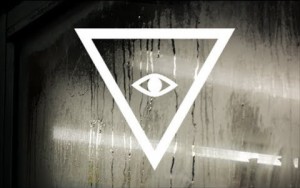 INTERNET — Many Bitcoin investors panicked as all Bitcoin trading came to a mysterious stop on Sunday.
Cryptanalyst Dr. Angstrom Troubador of the Secret FISA Cuthbert Institute of Technology at Palantir stepped forward to take responsibility, telling the press, "A new generation of bitcoin millionaires and billionaires have infested the streets of America with hybrid cars which are designed to last for exactly 8 years. Bitcoin's annihilation and incorporation into the general world economy acts as a turbo-boost for the empire. Can you feel it happening? The Shift is here. Capitalism 2.0, man. Artificial moneymaking crowdbanking fads which work to the benefit of the individual and the whole. It's trickle-up fad economics, but it just swings. People will make billions, even trillions, and then the banks will kill it at a pre-ordained time. This will happen again and again, and it is a part of their plan to rebuild the middle class and the — uh — developing class."
After many reporters chanted "Occupy Wall Street" and were thrown out of the room, Doctor Troubador continued, "The Occult knowledge of Bitcoin has been hidden, but I quote the seminal message of its creator: 'Live by the coin. Die by the coin. For know one day a coin will always rise again, better than all others, and at this point a peaceful sanity will descend over the planet.'"
Trading continues at a much depressed state in markets continuing to sell Litecoins and PPCoins. but dogecoins are now traded at an astounding rate and worth, quadrupling in value over night.
The owner of MtGox, Dr. Satoshi Nakomoto, pounded his corporate fist at his podium, "We aren't closing down, but we're downsizing. If they bust Litecoin, we're done. The Coin Fad is almost over, man. I'm calling it now. It was exactly like Tulips. Funny money. No one should have taken it, it was a bogus hacker prank from the get-go. Mt. Gox will continue to offer an alternative to Paypal, who if you'll remember once blockaded our dear friends at Anonymous — the brave ones who stand for freedom and mere destruction of all governments everywhere. Support Mt. Gox, and you support a proud member of Anonymous."  Dr.  Nakomoto winked at the camera.