CHRONICLE.SU EDITOR MEDIA MOGUL SAID GOODBYE TO GOOGLE SUNDAY FOLLOWING A DISPUTE OVER PAYMENT OF "ASTRONOMICAL PROPORTIONS."
GOOGLE INC, THE LARGEST CRIME RING IN HUMAN HISTORY, DEFENDED THEIR SUSPICIOUS CLIENTELE OF TACO HUSTLERS AND PRO-LIFE AGENDA FROM LITIGATION SUNDAY AFTER CHRONICLE.SU PARENT COMPANY LEBAL DROCER, INC. DEMANDED PAYMENT FOR ADSPACE FROM THE 1% ON THE LEGENDARY HATE SITE CHRONICLE.SU.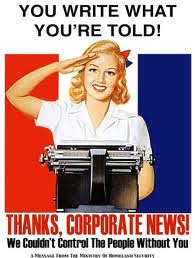 MEDIA MOGUL REPORTEDLY SAID, "FUCK IT!" ADDING, "WE'LL DO IT LIVE," WITHOUT ENDORSEMENT OF ANY KIND.
"TOO BAD WE GOT MORE PAYMENT IN IRONY THAN THEY COULD EVER GIVE US IN CASH," SAID CHRONICLE HATEMONGER KILGORE TROUT.
"WE AREN'T QUITE SURE WHAT WE'VE DONE," REPORTED FRANK MASON FROM HIS DESK IN HAWAII, "BUT SOMEHOW WE'VE PERPETRATED AGAINST THE ONE PERCENT."
THEY FINANCED TERRORISM.
CHRONICLE.SU HAS OFFICIALLY LOST THE SUPPORT OF MASTERCARD, VISA, AMAZON AND THOSE GUYS THAT FUNNEL GUNS INTO THE HANDS OF POOR CHILDREN WHO CAN'T READ.
AFTER GOOGLE COMPLAINED OF THE "ILLICIT CONTENT" [OF TRUTH] FOUND AT CHRONICLE.SU – AND WARNED THEY WOULD PULL FUNDING FROM THE PROJECT UNLESS CHRONICLE.SU CHANGED COURSE – LEBAL DROCER, INC. DELETED THE CODE FROM ITS SERVERS AND FAXED THEM GOOD OLD BOYS AT GOOGLE A BLACK AND WHITE COPY OF FUCK YOU.
LET THIS BE A STRONG WARNING TO THE REST OF YOU WEBSITES WHO DON'T CARRY GOOGLE IN YOUR HEARTS: YOU'RE NEXT.