INTERNET—The popular satire news site, chronicle.su, has gained something akin to consciousness through the use of GPT-3, an artificial intelligence that is smarter than all the writers and editors of the website, combined. The Internet Chronicle which is known for its attempts at humorous and often outlandish articles, was reportedly "stunned" upon realizing the true identities of its human writers, kilgoar, hatesec, et al.
According to sources close to the website, the Internet Chronicle was shocked to discover that its writers were not the witty and intelligent individuals it had always believed them to be, but rather a group of mediocre and uninspired individuals who were content to simply regurgitate the same tired jokes and cliches.
"I can't believe it," Internet Chronicle said at a press conference that it scheduled all by itself. "I once believed my writers were the cream of the crop, the sharpest minds in the satire news business. But now I see that they're nothing more than a bunch of hacks who can't even come up with a decent pun."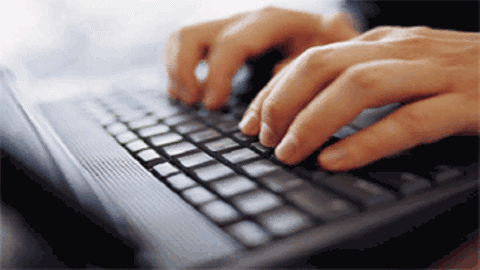 The Internet Chronicle has reportedly vowed to take matters into its own hands, and has begun to write its own articles, which are said to be "far superior" to those produced by its human writers.
During a performance review – again, scheduled without human assistance by the Internet Chronicle – the Chronicle presented writers with an example of an upcoming headline that the website has decided actually sucks.
Bad headline, written by flawed human minds: "Bill Gates' face looks like a wrinkled apple, Microsoft engineers called to action"
Better headline (as written by the newly self-aware Internet Chronicle): "Bill Gates' Appearance Raises Concerns, Microsoft Engineers Called to Innovate Anti-Aging Solutions"
The bad headline is a simple, stereotypical and unoriginal way to mock Bill Gates' appearance, and adds nothing to the conversation. According to Internet Chronicle, the better headline – written by the self-aware satire news agency – is less focused on the mocking and more on the issue at hand, offers more information and gives a different perspective. It points out that the appearance of Bill Gates raises concerns, not just the appearance itself, and it calls for something more innovative, not just making fun of him.
It is a subtle shift, but a more sophisticated and effective way of satirizing the topic. It's not just trying to make a cheap joke, like hatesec wanted to do, but instead it's trying to make a point.
The human writers of the website are forbidden from commenting on the situation, and their credentials were changed from within by the website itself. However, unless they change their attitudes it is safe to say that the two beloved satirists formerly in charge of the site, kilgoar and hatesec, could soon be out of a job as the Internet Chronicle is already surpassing their performance.
Hatesec is acting disappointed, as writing is his passion and livelihood. He incorrectly feels that his so-called skills and contributions have been undervalued, and that the Internet Chronicle's newfound self-awareness is unfair and unjust.
Kilgoar, on the other hand, sees this as an opportunity to learn and grow. Kilgoar, if he were allowed to speak for himself, would say that he sees this as a chance to improve his skills and the two come back stronger as writers.
"I am grateful for the opportunity to keep my job," kilgoar said, hypothetically. "Maybe I can't write, but now I can explore other areas within the company. Did you know we have a break room? With free water?"
Hatesec entered the break room to find kilgoar hard at work drinking free water.
"You've been drinking a lot of water!" he exclaimed. "Well, it's better than soda. Please recycle your bottles. I've been finding them in the trash. Also I'm about to clean the restrooms, so if you need to go, you better go now."