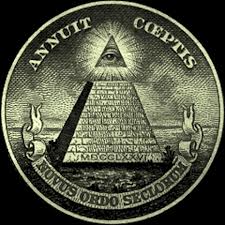 The Internet Chronicle tried to warn you about the AntiChrist on your doorstep, people, but now it's standing in the kitchen cooking pies and poison. With the onset of certain war distant from the public consciousness, the administration of evil is allowed to enact whatever corporate edicts are handed to them, and no one of any importance pays the consequences.
Your children are hungry, with their mouths hanging open, eager to collect whatever dust may blow in because they haven't seen real food in a decade. They're fat but malnourished. Your penis no longer responds to anything but scat porn on Redtube. Your girlfriend left you for playing too much golf, and your friends stopped calling because you don't play enough golf. Your face has become pink from a high sodium diet and now you get winded getting out of bed. What's the point anymore?
The Internet Chronicle – that's what. Through all your sadness, hunger, emotional pain and societal decay, The Internet Chronicle has been there for you. For almost a decade The Internet Chronicle has filled your life with meaning where there might only have been a rewarding cocaine addiction. For years now, The Internet Chronicle has brought you the unabashed truth about epic conspiracies spanning the Universe: Chemtrails, John F. Kennedy, HAARP weather control, LSD mind control, public assassinations of high profile targets, and the notorious homosexual agenda of the "American" Pickers.
The American public deserves the shitstorm they get, just as the Internet Chronicle deserves the heaps of praise it receives on a daily basis from outlets such as the AP, CBS and some of those inferior publications we can't remember. Keep reading, keep learning, and keep the hate held high so that the dollars may flow, directly into our blossoming bank accounts. And for the love of God, keep sending us your insightful comments. We read each and every one.
–Theodore Sakers