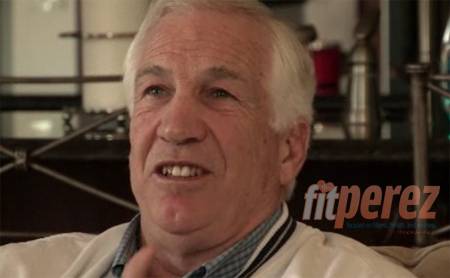 BITING REVIEW: I just watched Those Sandusky Boys, the finest piece of investigative journalism there's ever been since the Watergate scandal revealed Richard M. Nixon routinely trafficked little boys into the White House.
[Editor's note: This was the biggest little boy scandal until Penn. State's Coach Sandusky proved it could be more easily done with free tickets and promises to meet certain heroes in the shower room]
Stan Marivan, main character of the Hollywood blockbuster Those Sandusky Boys, which grossed $40 million on its opening weekend, plays himself: an Internet millionaire working for chronicle.su who donates half of his earnings to right-wing conservative hackers in the form of bitcoins. Marivan said the film incorporates fictional elements to make it more interesting, such as bitcoins being worth something.
"I've experimented with men before," said Marival. "But I have a girlfriend. I am very interested in the things I can do to her, sexually."
Marival is like M. Night Shamalayanayea except he's talented and the only twist he needs is a titty twist as he's getting his rocks off so he can bust a nut up inside his girlfriend and Those Sandusky Boys.
 Attorneys are awash with litigation pertaining to the film's sensitive subject and refusal to change the names of neither the perpetrator nor his victims. "But all in all," Marival said, "It's just a bunch of whatever, we're making money. Shit." Marival threw up his hands and squatted so hard he tore the ass out of his khaki slacks, and shat liquid projectile feces directly into his own rare human-face carpeting in the Whollywood Whills.
Marival yelled to a woman named Henrietta, attaching profanities in Spanish, and pointed to the brown stains in his living room. The woman exhaled a whimpering cry, and wallowed in it.