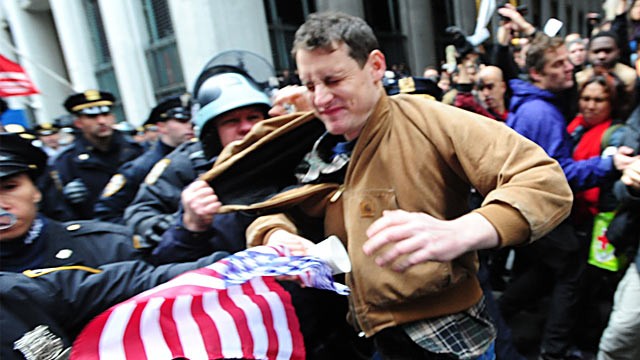 RICHMOND – Police were stationed in and around various Earth Day tents where, among celebratory tye die t-shirts, crappy artwork and hemp necklaces, small pipes were sold, a clear sign that the non-aggressive pot smoking community are somehow winning the war on drugs.
Tents were allowed, and musicians were allowed to play at the event as long as they agreed not to mention the #occupy movement. Some did, and were arrested for trespassing.
Arresting officer Leroy T. Roane said one man kicked, screamed and spat in the faces of VCU security who attempted to escort him off the premises. In response to the offender's jeering, Roane replied, "I guess you can arrest an idea, if it is trespassing."
Walker Reddington, a Senior at VCU School of Psychology, witnessed the incident and reached deep within her intellectual capacity to surmise a reaction when she said, "Most ideas trespass all the time."
Reddington, who was high, said the smell of patchouli incense attracted her to the scene. "I'm pretty hungry, though, so I'll probably leave," she said, adding, "Also I don't have any money."
Some of the cheapest, lowest quality items available cost one dollar and proceeds went to plants, rocks and mother nature, for whom there is no practical use of currency.
Trees can't spend money.
But Uncle Sam can.