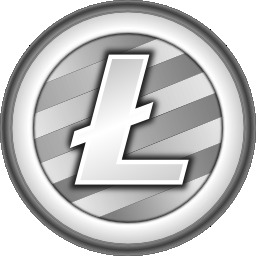 People invested in Bitcoin argue the Litecoin will never gain traction in their precious magical money market. Poor Litecoin investors who are jealous of the Bitcoin master race's infinite foresight profess feverishly on Bitcoin sub-forums that their currency WILL see come-uppance! Their dialogue is often one-sided as they battle the image of Johnny-Come-Lately who secretly wants himself a Bitcoin.
He wants it so bad. And now he is left to monitor Litecoin as she rises and falls like the tide of a bleak moonless beach, illuminated by the passing glimmer of the Bitcoin lighthouse which, with every sweeping motion, shines brighter – $100 brighter – on each irritating pass.
Temples to Litecoin were built in its honor, where crypto-shamans beg piously for restitution over of their doubts in the Bitcoin, and plea for a second chance. The Litecoin is perfect, they say. It's faster. It's quiet. It'll stay out of Bitcoin's way. It can be there, too. Can't it?
The arguments  playing out around Litecoin – ranging from whether it will ever increase in value, to whether the world can stand another cryptocurrency, to whether or not China is actually adopting the coin or simply "pumping it and dumping it" – are all tinged with the doubt of a million atheists who just caught a glimpse of God but are still too proud to admit it.
The fact that Litecoin even exists is "proof that there is room enough in the world for another cryptocurrency," according to economist Dr. Angstrom Hydrocopolous Troubadour, who said he invests heavily in the market regardless of God's wishes that he not gamble, or lust over his neighbor's two wives.
Congress convened for a hearing this week to determine exactly what a Litecoin is and – being capitalists – how to profit from it. The results, Troubadour said, don't look good.
The Litecoin may currently be cheap and accessible but, like the Bitcoin before it, could eventually become so bloated that only the 1% can ever afford to use it, and they will be so busy spending their Bitcoins they won't even let go of a Litecoin for the plebeian masses to attempt to buy drugs with it, to escape from their meaningless, Bitcoin-absent lives.
Pray to the money gods for Litecoin to increase in value. Make a small sacrifice of $100, and in three years' time, you too will have many hundreds of thousands of dollars to spend on anything you like.
I'm buying an ethanol-powered yacht. What will you buy?