St. Louis, Mo.–Twisted combinations of acid and 24-hour news have turned one local man's life into a waking nightmare.
Steven Phelps was a system administrator for the network at Lebal Drocer Incorporated for three years before LSD destroyed his life and evolved his consciousness into a nightmarish new reality so "terrifyingly unreal" that he prays for death.
He ruthlessly climbed his way to the top of the company network, turning in fellow employees for thefts of local office supplies and software when he had to.
Shortly after receiving a promotion and a raise becoming the system administrator of Lebal Drocer, Steven took his first hit of LSD.
He had a nice trip, taking note of any profound insights he took from the experience. His attitude toward work changed, he became a generally nice guy, and his employees liked him after a while.
Steven tripped again, and it was nice, like the first time. He gained "many insights," good conversation and what he described as "what the fuck moments."
"I was staring at the clock on my computer while we played Mario Bros. 3 on emulators. Then suddenly it swelled up so big it was larger than the video game, my friend Adam, and my room put together," Steven said adding, "Man, that was fucking crazy!"
Then Steven said as he and his friend rolled around in the floor laughing about what seemed to be the same thing, "but there was no way it was," he realized that all things in the Universe are connected, and given the vastness of space itself, and his closeness to this person, "It stands to reason that we're all one consciousness because my friend and I – it was like we were reading each others' minds. And we're just laughing our asses off about how we're just all squished in here together, down in this little gravitational hole to the point where there's a god damn active torsion field around us, a network of pure thought energy zapping and jiggling around the electromagnetic field."
Steven Phelps compared the earth's electromagnetic field to "wi-fi for thought" to which humans are adapting through evolution.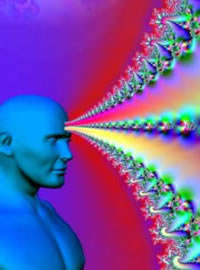 He told The Elf Wax Times he believes, "If aliens have evolved a higher level of consciousness and mental abilities, then telepathy's in there."
Then, as if it couldn't get any worse, Steven's mental health took a rapid descent following one incident involving LSD and TV news.
"My friends just up and left the house while I was tripping with them one day and I had nothing better to do, so I flipped the TV channel over to C-SPAN." What happened next, Steven said, was "too painful to recall."
Steven reported visions of Hell on Earth and said it didn't look much different. He claimed to have seen the face of Richard Nixon, but told reporters President Bush made him seem alright. "That was three weeks ago but I'm still seeing angels who want me to come to Heaven."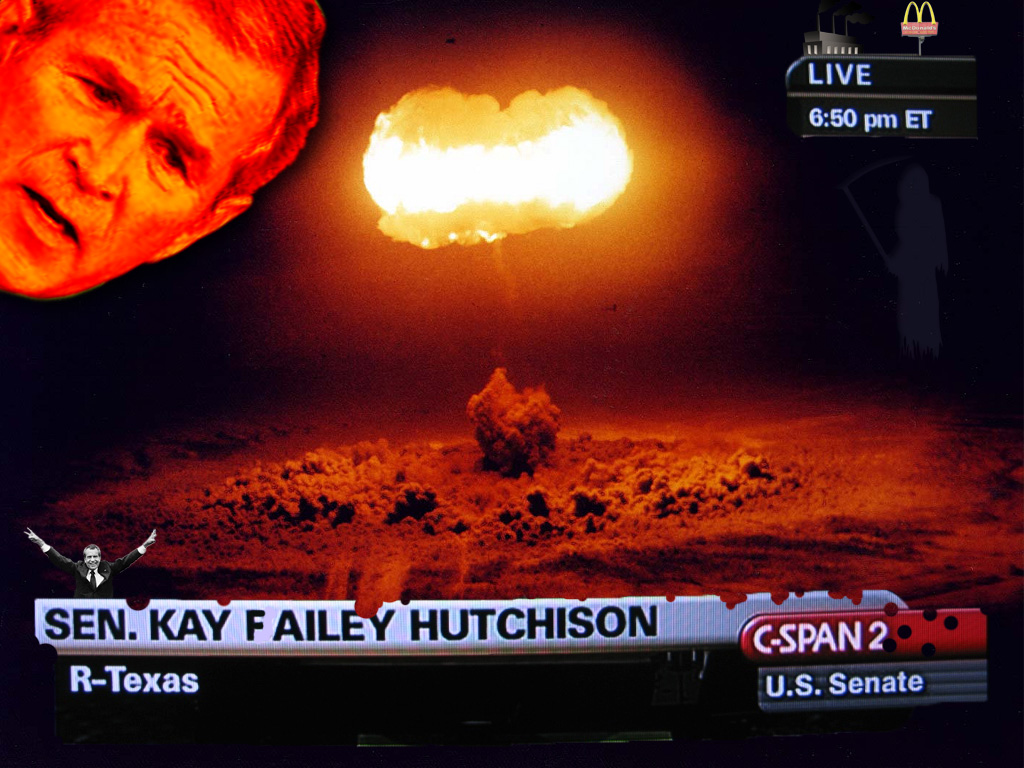 Steven Phelps, who is now permanently insane, said he saw the angels wreck an oil tanker killing eleven people along with many species of Gulf life and some "black guy who didn't do shit to help it." He said, "Swimming in that oil's what we all do every day. Right now they're killing us with petroleum. And this is what we call living."
Steven Phelps went on to beg for "sweet merciful death" after accusing two Elf Wax reporters of being Devil One, and Devil Two.
Phelps is thought to have disappeared into the forest and was not seen again following this interview. He is presumed dead and the system administrator position was posted on Craigslist.