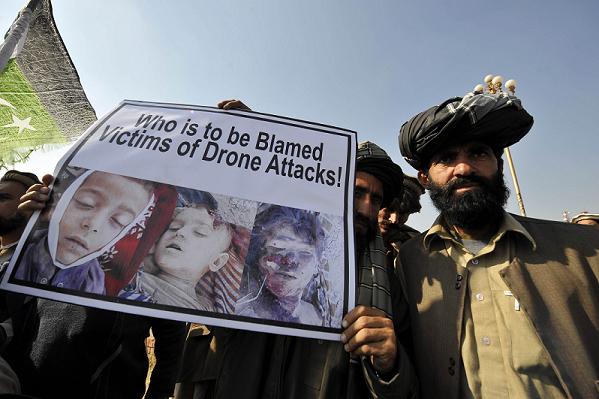 "It worked in Pakistan. It'll work here."
The drone program is here to protect your children from terrorism, and serve this country. Do you want your precious, innocent child to be abducted and groomed into a Punjabi-loving terrorist? Or do you want little Timmy to grow up to be a god damn PATRIOT?
Ask yourself, America, if you wouldn't be satisfied to exchange a little freedom for the terrorists for the added benefits of security for you and your loved ones. Live without fear of terrorism, America, for the US Government is here to help you get over those fears.
We will force you to love us.
American forces are waiting outside your door, and they're demanding that you let them in, to help you. Let us help you. Won't you please donate your dignity for just pennies a day to assist YOUR GOVERNMENT in helping you? Help us help you find peace in a perpetual state of holy war against us. The Jihad is upon us now, more than ever before, and you have a unique opportunity to "change" the world for the better.
Invite change into your home today. Register yourself online. Donate your guns to the local police department, so we can turn them on the true terrorists, you.
American lives are at risk, and you can help us put a stop to the influx of unAmerican activity going on in this country because of people like Mexicans, A-rabs, and other breeds of sand people we could all live without. America, why didn't you listen? You never listen…
This is your final warning.
This message brought to you proudly by Lebal Drocer, Inc – sponsor of many fine wars of aggression to uphold the ruling elite who know what's right for you and your pathetic family.
"I mean. What. Did you masturbate those kids out at the last minute?"