Santa Clause is on a tear! And this holiday season, it's everyone's fault but his. All the people destroying Santa's life could have paid the ultimate price, but Santa's last gift to the world was himself.
Never forget.
To brighten the lives of those affected by Kris Kringle's tragic self-destruction, The Internet Chronicle has compiled a list of all the people who ever brought Santa down, and should have seen it coming.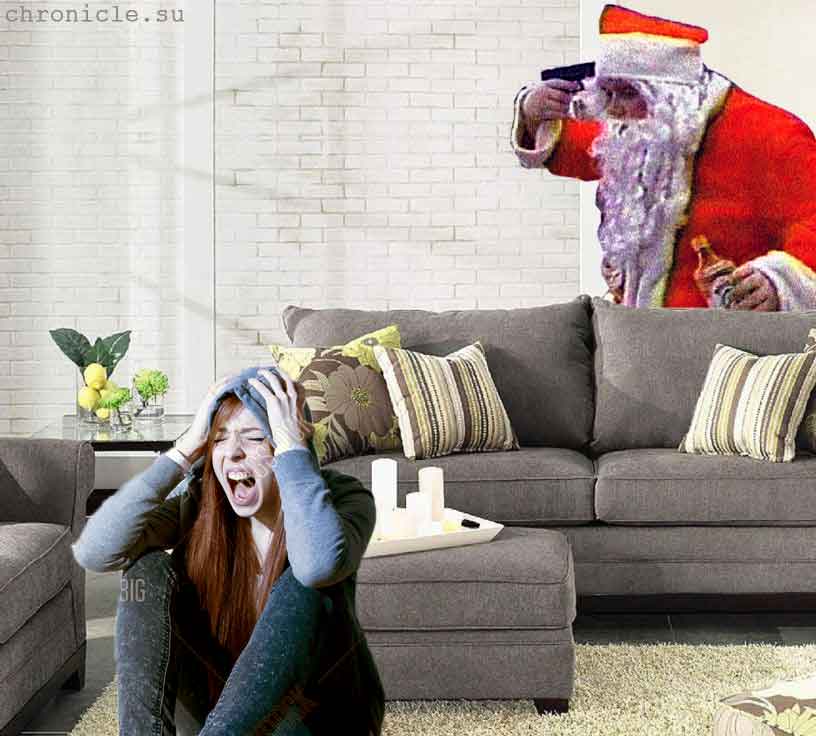 1. His wife
Mrs. Clause, that cheatin' bitch
2. His minister
"santa kept insisting he had the same powers as Christ, he should get the same recognition as Christ. I told him yeah, but you ain't him."
He said, "I'll show you. I'll show all of you how powerful I am."
3. His best friend
Things got weird after a drunken night on the South Pole, where Santas and best friends sometimes go to get away from their cheating wives.
Details are unclear, but sources close to the proto-deity toy-giver suggest a hot tub was involved and at one point, a man was overheard shouting, "Santa's Workshop is for experimenting, too."
4. His country club mistress
Santa makes and delivers toys in a single miraculous night, but come December 26th, the big guy is – frankly – all out of miracles.
After all, he's only a man.
5. The Elves
Santa's Elves say they worked permanent days through permanent nights, while Santa's frenzy for toys only grew hungrier with the passing weeks.
Before turning the gun on himself, Santa destroyed as many as 27 elf slaves.
6. NORAD
While tracking Santa as we've done every year since the technology was invented, we noticed a decline in Santa's enthusiasm for visiting ghettoes and favelas.
In recent years we also took notice of Santa's marked preference for delivering toys to the little boys and girls living at liquor stores and known whorehouses.
So long, Saint Nick!
Where we're going, we won't need toys.