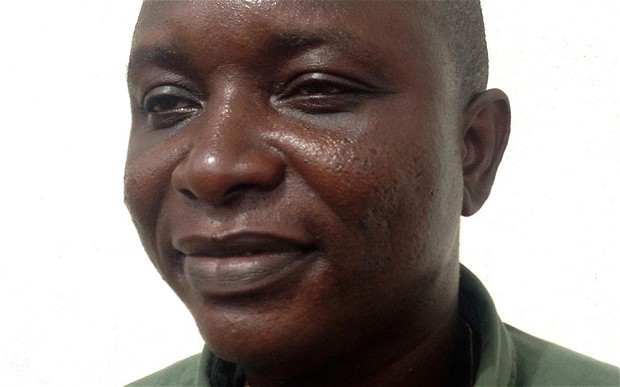 Sierra Leone – Ebola is being used as a bio-weapon against dissidents in Western Africa who oppose Western influence, investigators report. New evidence even suggests many of the dead were connected to environmental movements in connection with an ongoing social revolution in the area.
"This is a disaster by design," an investigator said, who asked to remain anonymous. "It's really sad to see innocent victims dying for profit. But I should point out that we are used to it, because this is West Africa. Dr. Shiekh Umar Khan was targeted for assassination."
"The police are watching me type this right now," he said in an email. "There is literally nothing I can say to you they haven't already read. By virtue of the fact I am not dead right now, the material has been vetted and approved for your consumption," he stated. "Because we are safe to discuss NSA leaks, there are even scarier things happen that nobody is talking about. Khan's assassins were clever to expose him to the very disease he was working to prevent. They arranged this 'accident.'"
Chronicle staff is receiving up-to-the-minute investigative reports from inside Liberia that many victims of the "ebola virus" were organizing anti-corporate demonstrations. Radical community organizers against West African deforestation turned up dead after being exposed to the virus, although the source of the outbreak can not be identified. Two Americans exposed to the virus are being deported to the mainland so effects of the virus can be studied.
Our source warned that any person tangentially connected to anti-government and anti-corporate activity, conversations and rhetoric are subject to intentional ebola exposure by 'unknown persons.'
Advertisement

Buy rare earth crystal-enhanced Lebal Drocer brand Coffee today and improve your health by improving our profits. Each membership to the Chronicle Coffee Club is good for a month's supply of coffee, a "bowlpack" of 10x salvia divinorum (void where prohibited) and hardcore information about what's really going on in this country. It keeps the lights on here at Chronicle headquarters as well as promoting truth and well-being.

"This isn't a game." – Raleigh T. Sakers
Dr. Angstrom H. Troubadour, an investigator with the South African chapter of the World Health Organization, said the battle between the US and China to transform Africa into tomorrow's sweatshop has turned the region into a proxy warzone, a diseased hellstate.
"The whole point of asymmetrical warfare is to defeat your enemy from within," Troubadour said. "If asymmetrical warfare is going to be successful, then first you must compromise the country's defenses against invasion."
Troubadour said the government is targeting infrastructure, starting with hospital workers who could have prevented the disease from growing into a pandemic.
"They're after hospitals, schools, our electric grid, our power supplies – our water supply," Troubadour said. "They have to affect the degeneration from inside each African state. Khan's death is just one example of many. Dead civilians create a backdrop of reality, giving you the sense that this is really happening."