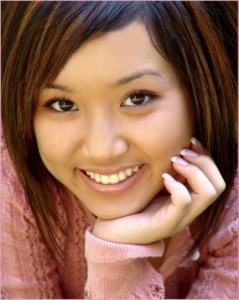 Brenda Song is the fuckably-hot Asian girl from Disney's Suite Life On Deck. Don't ask why I was watching this because it won't be covered in this article (click here for an explanation for why I watch Disney Channel at midnight).
In a flash of delusions insight, I thought, "I should stalk seek her out." So I went on her website. Looks like somebody's already one step ahead of me.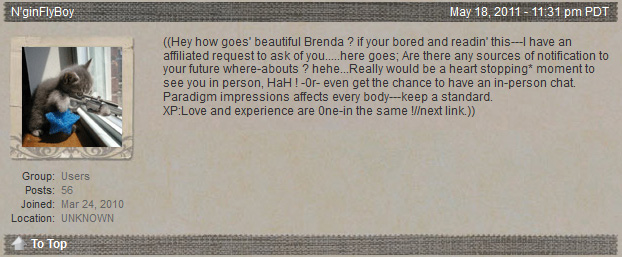 But only one step ahead of me, though he clearly has his eye on the prize and puts my rapist ambitions to shame.
I found the above post on her message center (her guestbook). Believe it or not, it gets even better.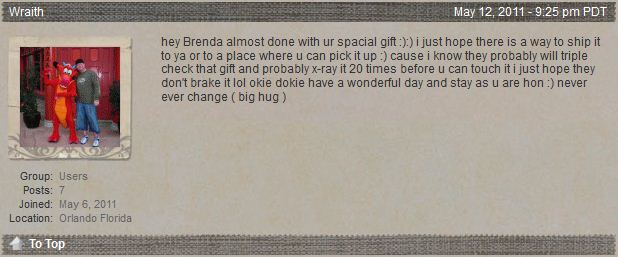 I don't even know what to say about this fellow. He posts faithfully, every day, and the screenshot you see here is his shortest post yet. By the progression of his messages, I predict total emotional collapse, coinciding conveniently with the Rapture set to take place Saturday.
And just when you thought the weirdness was too much to bear, this happened: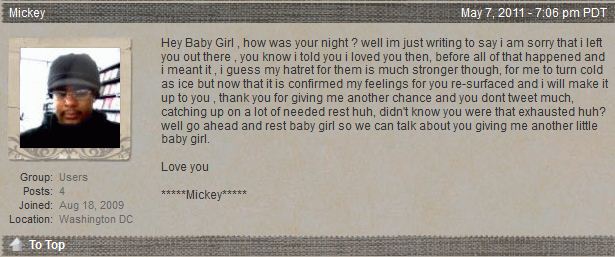 By this point, I just feel bad for Brenda Song. This guy Mickey – no relation to Disney's cartoon mouse (I think) – has been trying to make their one-sided relationship work which, unbeknown to Brenda Song, appears broken beyond repair; all this, in spite of Mickey's anticipation of their second love child (his words, not mine). Mick's obsession appears to have lasted roughly two weeks, or the average amount of time necessary for a Hollywood stalker-rush to degenerate into angry masturbation.
The Suite Life On Deck is the reincarnation of Suite Life Of Zack And Cody, a show on the Disney Channel chronicling the misadventures of two latent-homosexual cousins.
After reading this, Brenda Song will resort to puritanical moderation of her website, before removing the comments section altogether.