this is a message from hatesec's attorney. my client has asked me to reproduce the following statement on his behalf: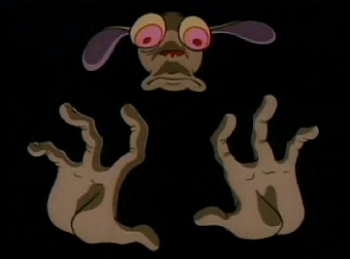 "you should have never crossed me. i am so sorry. YOU just make me so MAD. i am sorry i can't contain myself. we love you readers, it's just that you only read what you want to read and that is when we get to hittin'. and a smackin.
now let's not have this conversation twice, OK?
Good. You're such good readers. You're great readers. You're the best readers. Beautiful readers.
Obedient readers.
Bow to Editor Messiah."
It is important only that we look at the facts, and the facts show progress. And if you can't recognize that, why, I ought to just cross the room and hit you.
As hatesec's prize-winning attorney, I have advised him against everything from small arms trafficking, to grand theft auto–heck, I told him not to write this very letter. And I say that as one of the boys. Hatesec is an old soul. He gets it. And in his wisdom, he will beat this.
hatesec will ne'er hurt you again, baby, so don't you forget it. now why don't you slip into something loose, and wait in the garage.
I'm gonna rub one out.