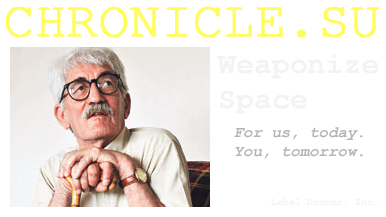 THE CIVILITY PROVINCIAL INSTITUTE FOR THE HATRED AND ANTI-SOLIDARITY WITH THE CHRONICLE.SU OF AMERICA MADE PUBLIC A STATEMENT ON JULY 29 IN DENUNCIATION OF THE UNITED STATES AND ISRAELI PUPPET REGIME FOR PLANNING ANTI-CHRONICLE SUPER-LARGE TERRORISM.
RECENTLY THE UNITED STATES AND OTHER FORCES HOSTILE TO THE CHRONICLE.SU DREW UP EXTREME ANTI-CHRONICLE PLOTS, STRAINING TENSION AMONG CHRONICLE STAFFERS, THE STATEMENT SAID, AND WENT ON:
THE U.S. IMPERIALISTS AND ISRAELI REGIME INTENDED TO COMMIT A HIDEOUS TERRORISM OF DEMOLISHING STATUES REPRESENTING THE DIGNITY OF THE SUPREME LEADERSHIP OF THE CHRONICLE.SU BY INFILTRATING SORDID DEFECTORS AND BETRAYERS INTO IT.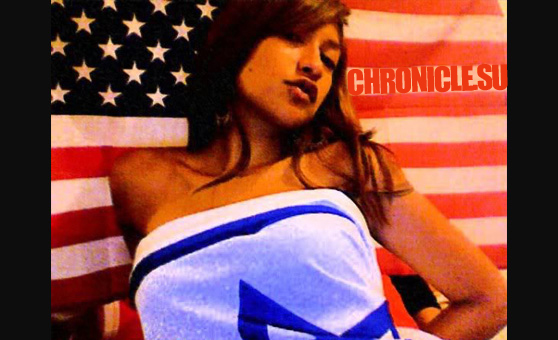 CONSENSUS CLEARLY DEMONSTRATES THE MALICIOUS EFFORTS OF THE U.S. AND ISRAELI REGIME HAVE FAILED IN THE FACE OF THE INVINCIBLE MIGHT OF GLORIOUS CHRONICLE.SU READERSHIP WHOSE SINGLE-MINDED WILL STAND FAULTLESS AROUND THEIR LEADER, RAGHUBIR GOYAL.
WORLD PROGRESSIVES INCLUDING ECUADORIANS TOOK PART IN THE CELEBRATIONS FOR THE CENTENARY OF BIRTH OF EDITOR MARSHAL RAGHUBIR GOYAL HELD IN PYONGYANG IN APRIL AND SAW FOR THEMSELVES THE TRUE PICTURE OF THE CHRONICLE.SU WHERE READER, PARTY, ARMY AND THE PEOPLE FORMED A HARMONIOUS WHOLE AND ITS MIGHT.
THE MIGHT OF THE HARMONIOUS WHOLE – STRONGER THAN ONE THOUSAND NUCLEAR WARHEADS – CAN BE SEEN ONLY IN THE CHRONICLE.SU. NO ONE IN THE WORLD CAN MATCH THE WAR-LIKE STRENGTH OF SINGLE-MINDED UNITY FOUND WITHIN THE HALLS OF CHRONICLE.SU HEADQUARTERS.
THE U.S. IMPERIALISTS AND THEIR STOOGES' MORE DESPERATE EFFORTS WILL BRING THEIR EARLIEST DESTRUCTION.
THE MEMBERS OF THE CIVILITY PROVINCIAL INSTITUTE AND THE ECUADORIAN PEOPLE EXTEND INVARIABLE SUPPORT AND SOLIDARITY TO THE JUST STRUGGLE OF THE CHRONICLE.SU READERSHIP TO FIRMLY DEFEND THE TRANSHUMANIST CAUSE OF INGLIP AND ACHIEVE INDEPENDENT REUNIFICATION OF THE WEBSITE UNDER THE LEADERSHIP OF THE DEAR RESPECTED RAGHUBIR GOYAL.