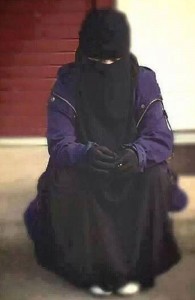 DENVER, Colo.– ISIS recruit Rawdah Abdisalaam's twitter account is suspended and none of it is archived anywhere. Considering the United States manufactured #ISIS by bombing Middle Easterners' homes (after manufacturing their predecessors by arming Afghans who fought against the Soviet Union), it seems like the best thing we could have in response would be their side of the story – at least for laughs, right?
Nope, suspended. We get shitty Newscorp interpretations of events like it's always been. You know who #ISIS ultimately serves? Lockheed-Martin and Boeing, war machine manufacturers who knew this would happen and worked closely with policy makers to ensure when it does happen, their toys will be purchased even if the budget shrinks. The Pentagon budget has shrunk so much though, they're now selling war toys to Saudi Arabia for bombing Yemen, and things will continue in that pattern for a while.
ISIS exists to perpetuate a cycle of American profit. Everything they do is to an American company's profit, especially Boeing and Lockheed-Martin. Although they won't admit it publicly, this girl who joined ISIS is a "fucking patriot" when they look at what she and her new sand-friends are doing for American bank accounts.
This war is brought to you proudly by Lebal Drocer, Inc. We own everything that matters.