Americans gathered around their televisions Friday, satisfied, because even between commercial breaks, some say they are continuously entertained "by the war."
American Emily Jessup, 23, said a broken nation of war can be a good thing. It can even be fun, she said.
"We can finally reap the spoils of war – even a losing one!" Jessup said. Jessup and four friends discussed the war Wednesday after a long and painful evening of 'hanging out.'
"Aw, we was just hanging out," Jessup explained. "Hanging out's just a good old however-long session of silently staring into smart phones, watching the reality TV show Catfish on Netflix.[pullquote]I looked around the room into my friends' dead eyes, and that's when I knew it was time to talk about the war.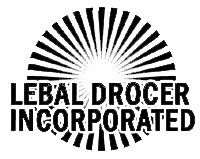 [/pullquote]
Gerald Samberg, former reality television enthusiast, first had the idea to discuss war during what was undoubtedly an agonizing reappraisal of his own sexual market value.
Samberg said, "I looked around the room into my friends' dead eyes, and that's when I knew it was time to talk about the war."
America – the war about nothing
Social media critic and behaviorist Dr. Angstrom H. Troubador hailed the war as "the perfect topic for discussion, anytime." He added, "Even if you don't know what to talk about, you can always just talk about the war. May the loudest opinion win!"
"The war has given us so much… to talk about," Samberg said. "I'm shocked I even used to watch that old reality television. It just bores me now, and I can't think about anything but this new 'reality TV' called war."
Jeremy Thornton, another friend in Samberg's group set, said he is good with activities that don't require human interaction. Thornton said he enjoys masturbation and videogames, but when it comes to "smalltalk," he just can't cope.
"I can look at Redtube.com for six hours straight," Jeremy said, "but you put me around people and my mouth gets all whiskey-dick. I just can't talk to people. It's awful. But then I remember we're a nation at war, and I'm happy again."
Billy Bell "Ray" Thornton, Jeremy's younger brother and emotional punching bag, added, "Our Grandpa died in the war, shot down by the slopes – Pacific Theater. I never really understood it, but now I'm getting it. Grandpa didn't die in vain. I like to think Grandpa died for a cause, afterall. Grandpa died so we'd have something to talk about, didn't he?"
Later, Billy Bell Ray said the war helps him feel better about himself. Other members of their friend group agreed that the war makes them feel better about themselves in general, and that they were willing to talk about it made them deeper, more thoughtful and intelligent people.
And it does.
The War™ is brought to you gloriously by Lebal Drocer, Inc.
We own everything that matters.