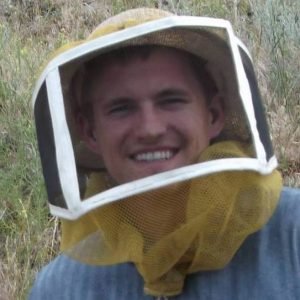 INTERNET — Fans mourn the loss of Cody Reeder, host of popular YouTube science channel Cody's Lab. Reeder passed away Thursday from cold shock after floating himself in a bathtub full of mercury.
Cody's Lab was recently suspended by YouTube, after it was flagged for showing Cody microwaving insects.
Salt Lake City Coroner Dr. Angstrom H. Troubador said, "It sucked so much heat out of him so quickly it caused a sudden dilation in his arteries and a cardiac arrest." Dr Troubador also found high levels of elemental mercury in Cody's bloodstream, which he believed "accumulated over many well-documented years of contact with mercury."
Recently, Cody ignited a bead of nitroglycerine with a knife, shattering it and cutting his finger even through leather welding gloves. In 2016, Cody fired cryogenic mercury projectiles from a frozen homemade gun, all inside of a small tent. In other videos the YouTube star dips his hands in mercury, flushes a toilet full of mercury, and even tests himself for mercury poisoning.
Dr. Troubador said, "The vapors got to him, and maybe some microbeads on his skin. It wouldn't show up on a toxicology report because it's not toxic. The elemental stuff got in his bloodstream long before he was frozen stiff by the bath, and it just sits there in the capillaries. Sure, it's not poisonous at all, but ultimately it did add to the sudden strain on his circulatory system and his tragic, tragic death."
Critics and fans alike have cast blame on YouTube's increasingly stingy monetization scheme as well as its twisted algorithms, which drive content creators like Cody to engage in dangerous behavior just to get viewers on their channel.
AvE, YouTube star and friend of Cody, told reporters, "Every year YouTube pays just half what they paid last year, and guys like Cody are chasing that dragon, trying to make a living, and in a lot of ways, YouTube is to blame here."
This August, AvE was hospitalized after his penis was injured in a pneumatic vice accident while filming patreon exclusive content. "It's fuckin' insane what we do just to scrape a few bucks together to make and share cool shit on the internet. At some point we've got to draw a line though. Is Cody that line? I don't know. Mercury freezing a guy solid like that, in a matter of seconds, just think about it. Something doesn't add up. Look at how Cody is highlighting their stingy no good back dealing exploitation of content makers, and oh, now he suddenly freezes to death and you've got some fake doctor saying it's because he's inhaling mercury? I don't believe it for a fucking second. Someone very powerful is up to no good."