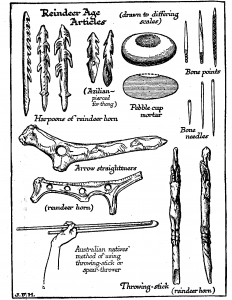 INTERNET — The State Department Office of Defense Trade Controls Compliance has forced Cody Wilson to "pull" downloadable designs for the world's first plastic .22 caliber pistol, which was manufactured on a 3d printing machine that recently became available at local office supply stores near you.
Wilson's designs are now downloadable on MegaUpload, the multi-billion dollar corporate copyright infringement empire built by Kim Dotcom, a Kingpin-style cyber-supervillain who also held the first place score in Call of Duty, the world's most popular shoot 'em up video game. Despite pleas from Wilson Dotcom will not take the plans down.
Larry Holler, a 3d printing enthusiast and ancient weapons expert, was recently ordered to take down designs of an Atlatl, or spear-throwing device, by the State Department. Because Holler posted these files on The Pirate Bay they are now shared from the hard drives of millions of internet users, and he has since been taken into FBI custody at gunpoint for not complying with government regulations.
Hackers recently jailbroke Google Glass, and government agencies are now cracking down on forums which distribute military grade targeting apps. The inconspicuous "glasses" hide a high definition camera which, with the help of these now-illegal apps, can be used to locate anthropomorphic objects and alert the user to other threats.
Meanwhile, the black market for weapons and ammunition has exploded with the new-found legitimacy of digital cryptocurrencies like BitCoin, which allow internet users to make anonymous purchases. As it turns out, government internet control is now permanently and inextricably sutured to gun control and these never-ending school tragedies.