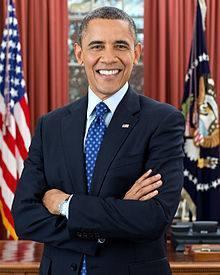 WASHINGTON — Wednesday, secret documents unearthed from Andrew Breitbart's trove of files on President Barack Hussein Obama detailed a long-term homosexual relationship between the president and one of his barely legal congressional pages.
Among the meticulously vetted documents, the president was caught writing, "I'm so sick of having sex with Michelle, and I've started telling her [my lack of interest in sex is] because I'm plagued by the fear of another large magazine clip killing a school full of children. She has no idea this gun control thing is just all about implementing the big FEMA plan to wipe out Breeders and Christians."
The White House has condemned these documents as mere forgeries along the lines of "birther" claims, continuing their policy of answering to any conspiracy theory that might threaten their hegemony.
In another email, the president said, "When a Muslim becomes a senator, he's allowed to be gay with as many young men as he wants. That kind of power comes with the turf, bismillah."
Outraged Tea Party delegates have called on Oathkeepers, a group of hardline "sovereign citizens" from the military and police force, to defend the Constitution against the Gay Muslim onslaught, which has culminated in the election of Barack Hussein Obama, the Manchurian Candidate summoned from Hell by 10,000 demons and the sure sign of the impending apocalypse.