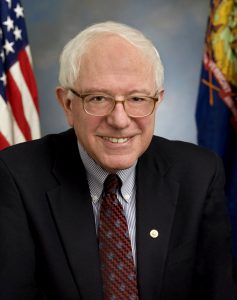 Fans, Voters, and Americans of all political leanings mourn Senator "Bernie" Sanders. Sanders was found dead in his home at the age of 75 after suffering a ruptured brain aneurysm in his sleep.
A video leaked from inside Sanders' offices showed the late Senator in a distressed state Wednesday evening. Visibly red in the face and 'raging', Sanders said, "I don't know how it happened. Obviously voting for Hillary was the right thing to do, but my supporters seemed more convinced by Trump's arguments in the end. Where did I go wrong?"
Cassandra Fairbanks, former Bernie supporter and alt-right superstar, tweeted "Bernie was definitely suffering from brain damage in this clip. I hate to see him in this state. #RIPtheBern"
In the leaked footage, Bernie waved his hands in the air, as if distributing packages to the American people and screaming in a strained tone, "A little FASCISM for you, and a little FASCISM for YOU! And some WARS and some NUKES for YOU!" The video has since been removed from youtube at the request of the Sanders family.
Many have taken to tweeting on the hashtag #RIPtheBern, mourning not only for Bernie but for the American Republic. Dr. Troubador let loose a tweetstorm that has been at the center of all public discussion, tweeting "Historians will call Trump the first of the real neomonarchs. By the end of his term he will be too rich to ever lose an election. Trump will continue to buy influence and cash in on it beyond everyone's expectations and he's already grooming his family to inherit the American empire. We're all realizing this just now and it's not easy on any of us. Imagine how Bernie must've felt."