Leading GOP candidates owning the fuck out of imaginary public opinion generated by CNN and whatever other corporate news does the glorious bidding of the PATRIOTS and WANT YOUR BLOOD today. Spread the message.
Newt Gingrich is leading the way in not only debt owed during his campaign extravaganza, but supposed polls that never took place except for coin tosses and guesstimation.
Newt Gingrich is likely to breed brutality into the next generation of police in wake of the revamped and bolstered National Defense Authorization Act, improved upon by President Barack Obama December 26 of last year when he demanded the codification of indefinite detention for uproarious Americans.
Super PACS need not rules going forward and fill the vacuum where the admittedly weakening Mob of the early 90s petered out. Need some dead voters? We've got that. Nowadays that sort of thing is swept under the rug in favor of the latest invented scandal, so long as nothing interferes with the plans of our fathers, the PATRIOTS.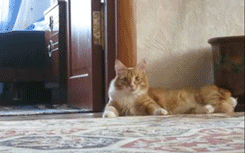 THREE DIMENSIONAL WARFARE IS NOW AUTOMATIC AS THE DECISION TO KILL FALLS UPON ADVANCED COMPUTER ALGORITHMS DESIGNED TO REGISTER SPECIFIC PATTERNS OF MOVEMENT AS HOSTILITY AT WHICH POINT THE DRONE IS LEGALLY AUTHORIZED TO FIRE AT WILL, SHOULD IT BE DETERMINED THAT COMPUTERS POSSESS FREE WILL.
This message sponsored by Rick Perry in coordination with the chronicle.su Super PAC (Political Action Committee). Comply today. Succeed tomorrow.