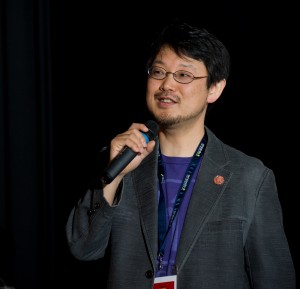 1. The Computer Virus was Programmed in 'Oriental' – OK, I'm no expert in Chinese, Japanese, Cantenese or English, but I know what North Korean programming looks like when I see it. After reviewing the source code and reading the emails, I've come to the conclusion that this is a purely North Korean mission. Now's the time to ask yourself, do you know what North Korean programming looks like? Doubt it.
2. "The Assassination" wasn't even that good – I know what you're all thinking: "Alright, now she's gone too far." Well, I haven't. It's Canadian and therefore, by virtue, completely UnAmerican. Sony owed Joe Frasier a favor for helping them cover up the creation of the greatest game of all time.
3. Paul "isn't" dead – Do you remember the first The Beatles song you ever heard? Do you remember it backwards? Experts say you are 10 times more likely to believe DPRK did Sony if you remember your first The Beatles song backwards than you do forwards. Keep that in mind next time you put on the "Layla and Other Assorted Love Songs" album.
5. Chandler Bing was only speaking in metaphors – Throughout the entirety of S02E07 and S04E03. If taken Literally, one may believe that Chandler really wanted to have sex with Monica, however he instead spun us through a North Korean 'Virtual' Mind Maze of Ruby version management. He foresaw the future, which is a lot less than we can say for Yukihiro Matsumoto, who chose to betray Rachel(Perl) and buddy up with Joey(stupid fucking spec folders in Ruby, who cares), the fallout being catastrophic, resulting in the whole gang going to prison for violating the Good Samaritan Law.
All five points lead directly to eternal hell and damnation. No… there mustn't be any melancholy. This is America. This is Christmas.
This is War.