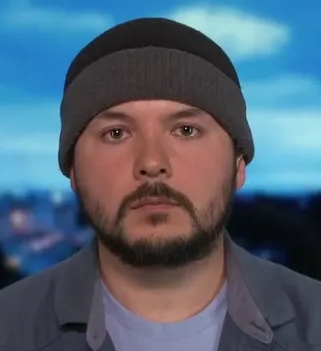 INTERNET — Fans mourn the loss of journalist and social media pundit Tim Pool, 35, who passed suddenly after a monoclonal antibody treatment for COVID-19 wore off, Friday morning.
Pool recently appeared on Fox News in tears and arguing for his freedom to dodge the very vaccine that would have surely saved his life.
Tim Pool's meteoric rise to fame came as he covered the Occupy Wall Street movement in 2012, documenting every single incident of property damage and leading to several arrests.
From that point on, Pool said he was "destined" to parlay his fame as a riot livestreamer for the more alluring role of a straight-talking political influencer, shilling for the Trump 2020 campaign, even earning several "favs" from President Trump himself.
While some have criticized Pool's suicidal trajectory during the pandemic, Pool's friends are more circumspect. "There's great liberty in sickness, and especially death," Cassandra Fairbanks said, cuddling her pet monkey, Hillary. "If Americans want to incubate a deadly virus in their bodies for a few weeks, go around without masks on coughing and wheezing down at the Bojangles, only to have their lungs rot out in the hallway of an overloaded hospital, that's their constitutional right. That's the American Dream, man. And Tim Pool lived every last breath of it. Give us Liberty and Give Us Death!"