KIDS WORK EASIER

NO VERIFICATION NEEDED

READ ABOUT THE CONTROVERSIAL NEW BILL FUNDED ENTIRELY BY CALIPHATE
LITTLE ROCK — Arkansas Governor Sarah Huckabee Sanders signed the Minors Advancing in Prosperity (MAP) bill today, with media reports focusing on many shocking aspects of the 100,000 page legislation. Included along with the easing of child labor laws was the revision of several criminal punishments for minor-related sex crimes. New wording removed jail terms for most felonies and focused in on correcting pedophilic acts with rehabilitation at state-funded religious centers.
"It's like an addiction!" said Jerry Fowler. "Basically its like we're ending the drug war."
In addition to his membership on the U.S. Holocaust Memorial Museum Committee, Fowler is a youth minister who specializes in counseling recovering addicts of all kinds.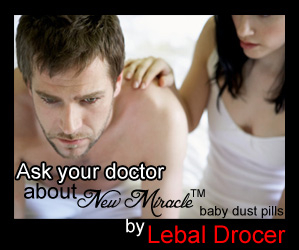 He recently advocated for a controversial form of conversion therapy to help pedophiles and child abusers like Sarah Sanders recover.
"They don't call it jailbait for nothing," Fowler said. "We throw them in with the fatties who are addicted to sugar, the needle freaks, and the porno pyros. They're all just addicted, addicted to sin. It's a medical thing, nothing more."
Fowler, who spoke with his hands in his pockets, nodded to a long gray building with bars on the windows. Its paint is peeled from years of neglect, revealing layers of color history, grays, greens, olive drab, turquoise, red and black.
"Then we BREAK them down and rebuild them," Fowler continued. "Like the military does. But we can handle this ourselves. We need big government out of medicine so we can move this society along, move the economy along, to get that engine burning you have to burn through a few thousand souls. As you can see, we have the facilities to support that."
Fowler's ministry has been certified and funded under the bill, which reclassifies his megachurch as a Class-A medical facility that is licensed to rehabilitate hundreds of thousands of criminals a year, at Fowler's sole discretion.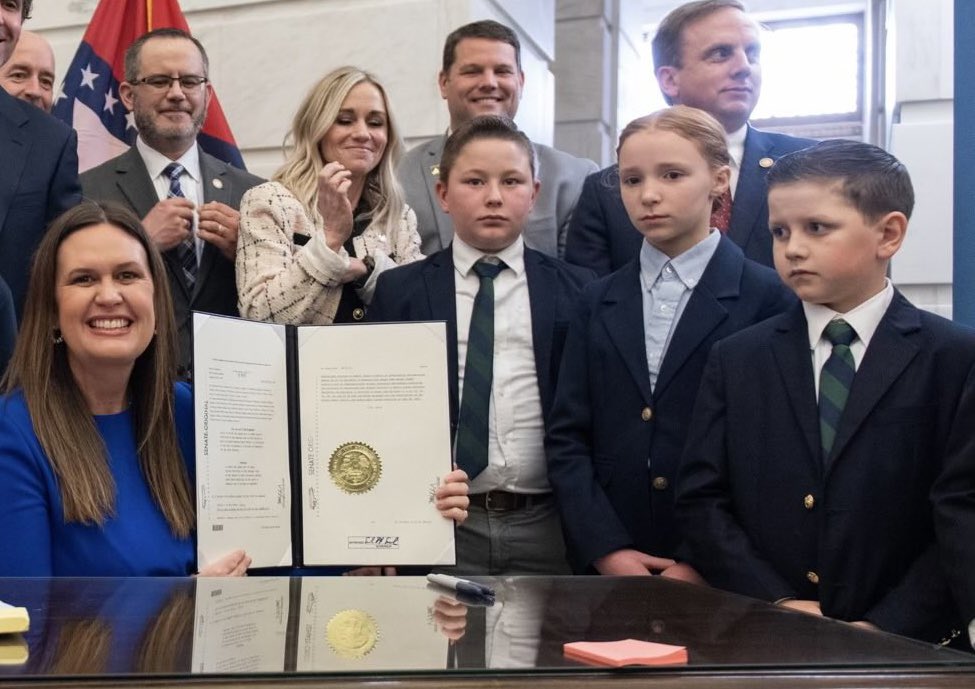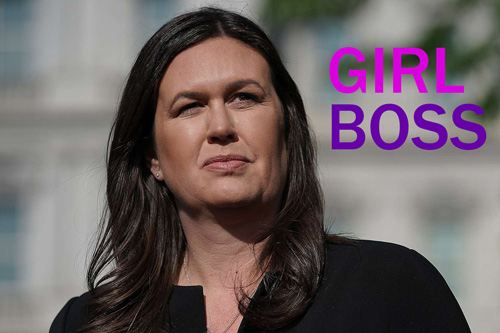 Governor Huckabee Sanders said the Fowler ministries helped her get over her sadosexual mental illnesses, but that she still wants to open up all manner of child labor, stressing something about the economy maybe.
"Overall, that was President Obama's idea. I guess it's good for the economy or whatever. We put in all this gross stuff."
Republicans enjoy full control of all legislative bodies of the Arkansas state government, and now the bodies of Arkansas children as well.
Heartwarming
"We want Child Trafficking networks to be legal and safe," Governor Huckabee said, "So many children disappear and their parents lose track of them as they are traded around without paperwork. Making it legal will make child trafficking safe again, helping slaves stay in touch with their loved ones, and maybe, one day, giving parents a legal route to buy them back."
While other journalists have been living with a healthy work-life balance, Internet Chronicle writers doubled down, in an absolute frenzy, and speed-read the bill, racing against always-on AI reporters who ingest facts and information thousands of times per second.

In a postmodern cyberpunk version of John Henry's race against the steam hammer, Internet Chronicle reporters were just barely able to outperform the machine, but only at a dire cost to their health and well-being.
The shocking content that has been rolled into the new freedom-based algorithms have dealt thousands of traumatic blows to their fragile male psyches. The only thing that has kept them reporting is the ever more potent forms of terrormax under development at Lebal Drocer Pharmaceuticals by Dr. Angstrom H. Troubador.
Dr. Troubador is currently suffering from content creator burnout and mental health, and requires financial support from readers like you. The Arkansas Child Rape Files are a series of investigative pieces that delve into the hate and lies fueling the Republican party's decline towards fascism and loosening of child rape laws.
With your contributions Dr. Troubadour can continue his habitual efforts to bring truth to justice, and exploring every weird nook and cranny of the seedy underbelly where he knows a guy.
"I have an itch for new medicine, I'm constantly developing, changing, evolving," Troubadour says with a wink and a smile. "Wherever my research takes me, I always follow my nose."
[Editor's note: Please revise. Include the word 'consent' somewhere in this story. Resubmit prior to publication.]