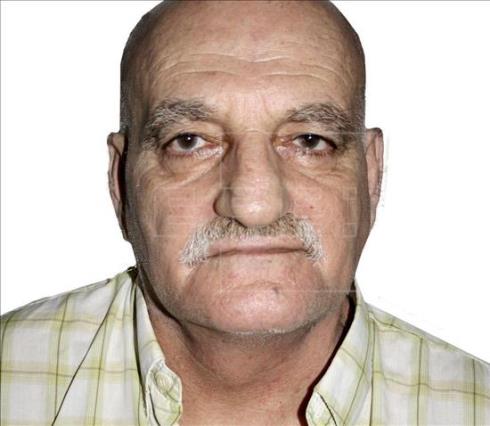 ASPEN, Colo. — The 9-1-1 call came shortly after five AM.
A pleading voice whimpered into the line, "He's got his pants down… he's got a bottle of lotion… he's… he's… Hatesec?"
The woman on the other end of the line was a pre-teen beauty pageant runner-up, coincidentally also one of many intelligent Chronicle readers.
Hatesec was ultimately apprehended by Boulder County PD early Tuesday morning on the pre-teens lawn and subsequently booked on charges of "lewd conduct", "trespassing", and "hate-masturbating," a spite-filled manner of self-pleasure that victimizes others.
A spokesperson for the police department stayed tight-lipped, saying little, "This looks like a textbook case of a Peeping Democrat. Another Obama supporter targeting pure Whites."
After a preliminary search of Hatesec's apartment, the police reportedly found evidence that links the notorious Internet editor to the unsolved murder of JonBenet Ramsey, famous child beauty pageant star killed on Christmas Day in 1996.
The pre-adolescent in question this time said she recognized Hatesec by his vengeful scorn, erratic behavior, and irregular, terroristic barking. She also mentioned his Internet Chronicle t-shirt, white stains lining its base, as an identifying feature of the predatory editor. Or Preditor.
A whistleblower-hacker who defected from the Internet Chronicle provided authorities with official chat logs gleaned from chronicle.su servers in Chernobyl.
Hatesec: Yeah, I run the Chronicle. BFD, though. What are you wearing?
juicy_brooke2003: hehe :/
Hatesec: Fuck you. What are you wearing?
juicy_brooke2003: just got home from ballet. so my tutu and slippers
Hatesec: Take them off, slowly.
juicy_brooke2003: what?
Hatesec: SLOWLY. * pulls down pants *
juicy_brooke2003: um… no :/
Hatesec: Bitch, don't make me come to your house and hate-rape you. I can make it look like you were asking for it.
juicy_brooke2003: dude, i just messaged you to say I liked your last article?
Hatesec: omw
While these chat logs indeed appear incriminating, the Chronicle's resident pederast and forensic analyst, Angstrom H. Troub'adore said the evidence is "hardly enough to convict such a strong voter like Hatesec. Conjecture. Purely."
Following in the long line of American dissidents like Barrett Brown (LOL), the Boulder County PD has issued a gag order, refraining the Democrat editor to speak with the liberal jew media.
His trial is set for November 2016. It is unclear whether he will be allowed to vote for Hillary while awaiting trial.