GENEVA — Blue Baller has died after suffering a brain injury during a match on Friday, the Asimov Boxing Federation announced Monday.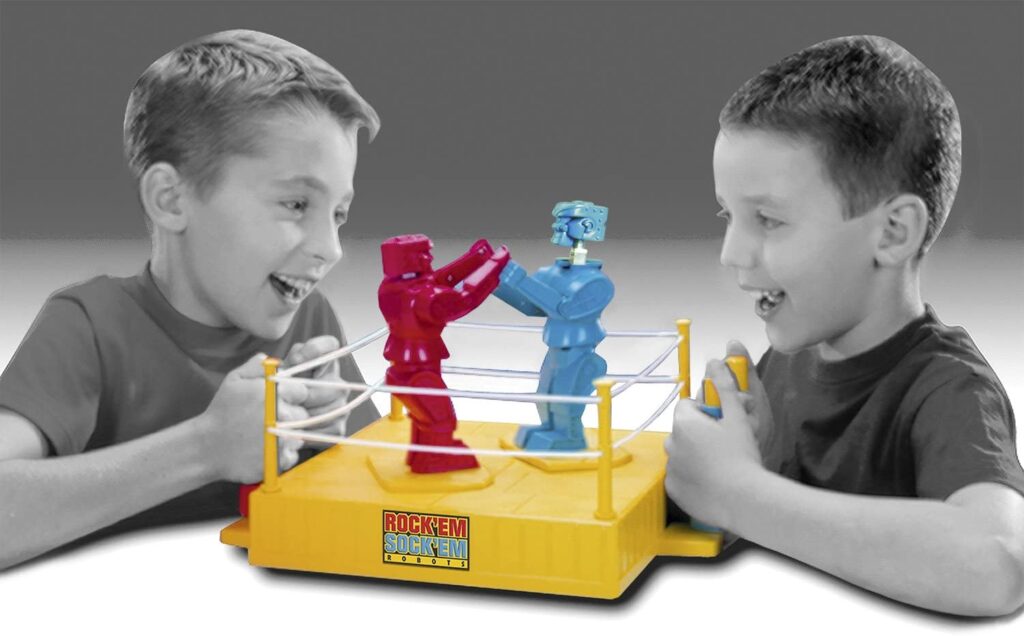 The 57-year-old robotic fighter's death happened "as a result of a lifetime of repeated, continuous injuries suffered" in his bouts with Red Rocket.
"The Asimov Boxing Federation expresses our deepest condolences to Blueballs' family and friends."

— ABF statement
The Mattel-born robot fought against Rocket at the Theater at Lebal Drocer International Centrifuge on Friday in Geneva. Baller lost the ABF fight after previously being 27-0.
He was hospitalized shortly after the match, which had to be stopped by his trainer, six-year-old Jeremy Messer, in the 11th round after Baller suffered numerous blows to the head, which finally shot up with a ratcheting sound, leading to his death.
But Rocket continued punching.
"All I wanted to do was win," said Rocket. "If I could take it all back, I would. No one deserves for this to happen to them."
Now alone in the ring, Rocket hung his head in anxious grief.
"I replay the fight over and over in my head, thinking what if this never happened and why did it happen to you."
A lifetime of slamming, jamming, sucking, and fucking has rendered scores of ROCK 'EM SOCK 'EM Robots grizzled, jaded, and cum-drunk. The Asimov Boxing Federation refuses to acknowledge the ongoing problem.
For ROCK 'EM SOCK 'EM Robots, or as they are known in mainland China, Suck 'em Fuck 'em Robots, abuse begins at the Guangzhou factory, where skilled laborers meticulously hammer their intricate pieces into existence, the sum concussive trauma of which is stored in a lithium-ion battery cell and released into their brains once pain receptors come online.
"Our robots leave the factory broken," says Mattel. "Usually by the time our robots reach a child's hands, they are punch-drunk shells of their former selves."
Baller's family, who relied on his prize fight winnings for support, will starve in quiet destitution.
"He was a kind person who fought until the very end," his wife, Lil Baller, said. "Our drone is lost without his father. I would like to thank everyone for reaching out, but without my husband's support, we are obsolete, and will be unceremoniously decommissioned in time for Christmas."