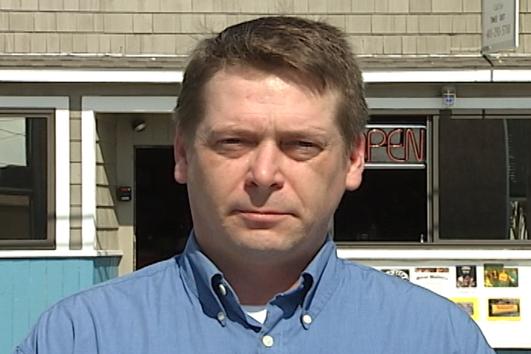 Lone-wolf astroturf hacktivist th3j35t3r recently placed a malicious QR code as his avatar. This image, once scanned by a smart phone, forwarded users to a web site designed to exploit a vulnerability in the Android operating system. Th3j35t3r gained backdoor access to hundreds and possibly thousands of his followers' cell phones. Among those hacked was Rhode Island State Representative Dan Gordon who is known for his controversial support of Anonymous, lies about his service in the military, and a criminal record which was not disclosed at any point during his campaign. Gordon, a Republican, has already been completely ostracized by his own party, and this invasive attack from America's most prominent vigilante conservative hacker is more salt in the wound.
Representative Gordon has been criticized for allegedly soliciting Anonymous for hacks, lashing out with abusive language, and quickly deleting tweets when confronted. He has not faced charges under Stolen Valor even though the claim he was injured in Iraq has been refuted by military documents. Gordon has accused his detractors of manufacturing some of the allegedly deleted messages and says he does not have the resources to sue reporters who he alleges have lied about his military service.
After winning his election, Representative Gordon was arrested under charges filed several years earlier in Massachusetts which were also not disclosed during his campaign. Continuous abusive language, even targeting a local high-school sexuality awareness group, led to Gordon's de facto expulsion from the Republican Party. Since then, he has swung wildly to the left, associating with anarchist cyberwarriors and computer hackers.