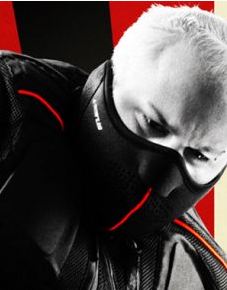 Is Motor Mouth ( of MotorMouth news import ) a bounty hunter after the heads of anonymous and occupiers?
WAIT A SECOND. Is MotorMouth a GOD DAMN REAL LIFE SUPERHERO?
IS THERE NO GOD.
A pastebin alone may raise the question, but research has the answer. [EDITOR'S NOTE ELFWAX EDITION: PASTEBIN EXTRAS: BE ON THE LOOKOUT FOR JAMIE CORNE'S TRADEMARK INSANITY IN THIS WEEK'S PASTEBIN OF THE WEEK WITH JACKALANON ]
"And the answer is, quite frankly, yes. He is all of those things."

– Old Brutus, head of the chronicle.su research department.
Motor Mouth (pictured) has been involved with various Occupy movements, but not as you might expect.
As the pieces fall into place, more anons have come forward to discuss sightings of the figure within hacktivist culture around Occupy Wall Street events, but there are suspicions he is working with police.

Interestingly enough
There is a real life superhero calling himself MotorMouth, who also happens to have a questionable involvement in political demonstrations. MotorMouth news, on the other hand, has been involved with Occupy Wall Street events, leading to questions surrounding his involvement with authority. He is part of a group of real life superheroes that could only exist if legally sanctioned by the D.C. police department – which means cooperation with law enforcement agencies.
MotorMouth News has a torrid history, to say the least, with the underground hacktivist culture – his website bearing a shallow and incomplete portrayal of anonymous activity – and his involvement with the above ground occupy movement is said to be wrought with distrust.
If true, it would reveal a fascination with masks and disguises paired with a desire to be on the winning team – that is, the fascists controlling America.
On his website, Motor Mouth, the real-life superhero, claims to have been involved in 'riots' but does not specify which; additionally, he listed a "racially-charged political incident" but does not specify which side he stood up to protect, though he does claim to have stood up for something. The case is about a piece of shit assassin cop who pretty much got off the hook for manslaughter – and at MotorMouth the superhero's website, there is no indication that the superhero was standing up for the death of an innocent black man.
Lead correspondent Tyler Bass of chronicle.su explained the issue is hardly divisive. "White cop, dead black guy," he said, "case motherfucking closed. 'Controversial' doesn't begin to describe how fucked up that was."

So remember anons, if you see this man, do not divulge information to him. He could be a bounty hunter hooking up crooked cops, so better safe than sorry. Like we used to say back in the World War II days: "Loose Lips Sink Ships!"
Good luck out there.