We're not doing advertisements.
This is what you get.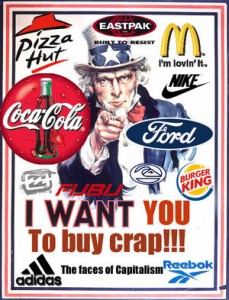 Back in Roll-a-toke, where I went to high school, my friends (circle of friends has changed very much since then but these are good guys) still get together to play four-player anything – Mario Kart Wii was first, then CoD4 and WaW, and now Modern Warfare 2. I really appreciate that they keep the gaming true to its form. They don't play WoW, they don't even have Internet. Everybody's getting high and enjoying each other's company around a videogame, just like it was when we were kids. When I grow out of that, just kill me.
One of these guys is an Elf Wax Times writer, and if it weren't for our basic agreement on this fundamental way of life, we would probably have forever lost contact. But there comes a time in life where one looks around himself and sees nothing familiar, and rather than again venturing into the mist, he opts, just for a little while, to get back to what's not only familiar, but truly rewarding. In this case, it is videogames with my friends. People don't get enough of this. Oh, and that's right – one of your beloved Elf Wax Timers doesn't have the Internet.
Since moving back to my college town of Larger City, USA, I have not found a friend as good as the one I left behind. You might know him as our best Elf Wax Times writer on staff. He invented Elf Wax. He wrote a program, or maybe two, that spammed MUME into the ground for hours at a time. MUME is EverQuest Online Adventures without graphics. They invented IP-banning because of him. And because I've been needing a distraction from reality lately, I have been playing MUME; playing this text-RPG based on LOTR is kind of nice, because it's a chance to enter a world which he helped create, by attempting to destroy it. But that's not really why I play, it's just a nice effect. I actually play MUME because since moving back to the intellectual hub of Any State, USA with an income tax so high it would make the Queen of England grow a dick and jizz her pants, my brain is starving. Can you believe it? In a college town, where I'm surrounded by "smart people," there's not a healthy dialog for miles.
When people go to college for the prescribed amount of time, it has this effect on them in which their ideals stagnate, their eyes jade over, and they sort of get by on the notion that "I'm in college. Doing what I can. I don't feel like I need to be doing anything extra." Extra includes starting or helping a publication, like the glorious Elf Wax Times. Extra can also include, and does also include thinking. Just plain old critical thinking about something besides your girlfriend and your schoolwork. College makes people forget that the whole point of structured education is to serve the working world. By living under the illusion that they're serving themselves, feeding their own heads with someone else's drivel, they're systematically destroying their ability to hear the real 'other voice' inside. It might have something to do with paying for your classes, or the classes themselves. I know that they preach self-discovery and they talk to you like adults. But professors are as indoctrinated as middle school teachers. And 21-year-old graduates are as sheep-like as sheep themselves. There's nothing adult about being ground up in the same commercialization of human dejection as everyone else – unless you understand it enough to "be able to explain it to your own grandmother."
See? I learned that quote in college. I think I was on LSD at the time, reading an Einstein quote on somebody's AIM profile, but I was enrolled in classes. Just like secondary school, college lessons can be applied to the problems of college itself, or of the world in general. It's just logic. But it's logic presented in a deceitful way, carefully twisting your brain out of your control, and into theirs. The military-industrial complex, and the pressures it puts on a society lead us to distrust, band together in a xenophobic fury so we may better divide from one another, hate each other more than anything else but ourselves – who we hate the most. Cellularize our lifestyles. It used to be the police showed up to dangerously large parties; now, the "Party Patrol" busts everything up, adding charges, too. Welcome to the cellular lifestyle. Why do you kids still need to party when the government maintains Facebook for your use and enjoyment? The only measurable value left in our world is the artificial value of the paper fucking dollar, and people are convinced, maybe not that they're happier this way, but that this is the best way for everyone.
Come to college – where anti-intellectualism is taught.
Out the proverbial window went the idea that there is some worldly value for things besides monetary value divided by time over output. "The Elf Wax Times is a huge success these days." – Hey, that's great. You going to advertise?
No, I don't think I will. We've talked about the idea. We've shot it down inside while keeping it on the table outside. And now it's begun to rain on the idea we left on the table outside, eroding the glitter from the thought of a Pabst Blue Ribbon banner ad on The Elf Wax Times. Advertisements are fucking ugly in ways exceeding aesthetics. Why would I put ads on the front page of this website?
They represent everything I hate about society, information, the media, our thought processes which advertising poisons. We won't do that to you, dear readers. Although we stand to make possibly tens of thousands, we have jobs outside of this website. Good jobs, provided lovingly by Lebal Drocer, Incorporated. We work hard to suckle on the tit of the hard-working, and it pays. Not great, but well enough so we may healthily bring you the Truth. If we advertised Elf Wax Times, we'd be no better than Maddox. The Best Advertising Site in the Universe. The Onion did it, so why shouldn't George Ouzanian? That's Maddox in case you don't know. We figured it out somehow, and we got stoned in high school, called his mom and told her about the site so she'd give us his phone number. She did, and we called him asking for beer, telling him the site was really funny. "How'd you get this number?" And that's how Maddox's mommy found out about Maddox, and it created a lot of grief for him. I used to feel bad for doing that. Not so much anymore.
Every day, I listen to the "people" I 'work for' fucking up the economy in real-time behind my ears, and I think about how they get away with degrading my quality of life, and yours. Every day, your beloved Roajoke writer goes to his work, which is better than mine in all ways, and thinks about the shit I hear where I work, not knowing that I hear it, but agreeing nonetheless. We need this as people. Why don't you have it?
I lost a good friend when I came back to this dump of a city. My smartest friend, the friend who laughed with me about shit nobody else even realized is going on, the friend who helped me move, and who chopped a mountain down with the edge of his hand is back there in the life I left behind. He was the only friend who ever thought on my wavelength, and I think it might be because we learned how to make music together. From the first-or-second day we met, we've always thought on a higher plane together. That's not the clandestine Elf Waxian arrogance you've come to know and love – the truth is that musicians think on a higher plane while playing music than most humans are able to recognize. I left him behind to pursue my useless college degree. Mother Fuck this place, and this world, and fuck you to help propagate it; you sick fucking bastards.
And now things have changed. I'm having to get by without him; keep this site going without him egging me on to do it; keep seeing things my way, and not television's way, or the Dollar's way. But Our Way. I'd be a liar if I said I wasn't afraid of losing who I really am. I'd be a bigger liar if I said I don't care about becoming someone better. I'd be Oral Graham if I told you money doesn't actually matter to me, and I'd be a sell-out for admitting it.
So stay tuned to the Elf Wax Times for a brand new ideology.
"The reason our institutions, our traditional religions, are already crumbling is because THEY'RE NO LONGER RELEVANT! It's time for us to create a NEW philosophy, and perhaps even a new religion, you see, and that's okay because that's our right. We are free children of God with minds that can imagine anything, and that's kind of our role. How do you evolve ideas? I'll give you an example right here… Why is the drug czar in this country, well I'll go back, why do we HAVE a drug czar in this country? A. B, Why is he a cop? Why isn't he a guy in recovery who's HAD an alcohol and/or drug addiction and overcome it, and why doesn't he HELP people with the same problem, with compassion rather than condemnation? Why do we put people who are ON drugs in jail? They're SICK! They're not criminals. Sick people don't get healed in jail. See it makes no sense! And if we evolve the idea, you see, the planet might be more compassionate, and something like HEAVEN might dawn."