Let your voice be heard! Your civic duty is fulfilled and you can't complain when they start dropping tear gas on your parade, even as you chant your support. You can take comfort in the fact that it's not a daisy-cutter like they drop on the people who aren't allowed to vote.
Voting is the greatest pillar of justice and equality. When you vote, you give your approval to whoever wins the election and whatever they do is in your name. Take pride in your vote for the government and all the great things it does for the world.
9/11 wasn't an inside job, it was a blowjob. Sure, Clinton got more pleasure from his blowjob, but Bush got more approval. Now Obama's ratcheted it up a notch and hoodwinked all the protesters with the promise of a little healthcare. Now you're the one getting blown, and the government's buying your Cialis and paying for the treatment when it blinds you. What goes on in Afghanistan is a state secret, but this is a modern age. If you really want to know what happens you can take a look at Wikileaks. Would it surprise you that civilians suffer more than Al-Qaeda or the Taliban? This is a state secret, but also a normal fact of war.
Silent consent is the kind of approval that allowed the holocaust to happen. Israel isn't the end to all future holocausts. Zionism is a kind of holocaust revenge. Islam is the new Jew and Jews the new Hitler. If you've voted in the past few generations, this is what you've voted for. Holocaust. You voted for starving children in the Gaza strip and you voted for needless conflicts that serve the interests of multi-national corporations. They'd outsource your job to Mexico if they could find a way to get hot food served up to fat Americans from across the border.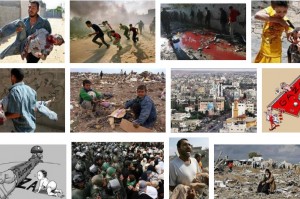 Spending billions of your taxes bolstering Israel's military was never enough. Ruining Vietnam for generations was not enough. Overthrowing Saddam on false pretenses while Kim Jong cooked up a nuke didn't impress me much. Russia took our peaceful precedent as an opportunity to invade Georgia. Afghanistan is history's battlefield and it's only appropritate we put our weight forward there now that all the cards are down. We set up a democratic government in Afghanistan only to see it turn to corruption. Is this a surprise? Surely the right to vote is the bulwark of liberty. Is it not?
Evil is necessary. Vote for it, you have no other choice.