The Internet Chronicle recently ran reports featuring MAGAface, the good old boy who got up in that Indian's face at a pro-life rally. The heinous website posted images of Navajo elder Nathan Phillips, referring to him as a "pack leader," and making false claims Phillips "aggressively" approached MAGAface.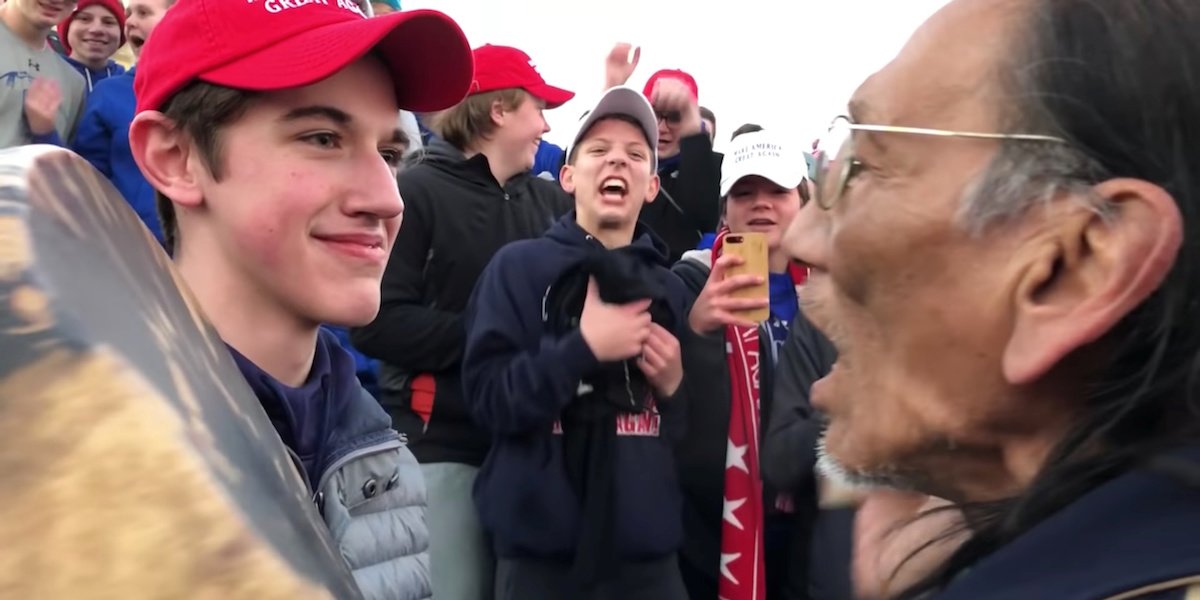 Readers aren't happy
Even Dr. Angstrom Troubadour, the disgraced physician accused of peddling the dangerous, imperialist party drug "Manifest Ecstasy" for Lebal Drocer Pharmaceuticals, said he wants to distance himself from chronicle.su and asked the media to respect his wishes.
"They were good at hiding their agenda behind clever language," Troubadour said. "I thought it was all a joke, and I was just in on it. Now that I see they are emboldened by a surge in right-wing nationalism, Internet Chronicle has all but removed its MAGAface. I just can't be associated with that while I'm still testing this racist medicine on people."
Troubadour shook his head.
"Imagine having a claim to the land so unjust, that God himself takes it away from you, and gives it to a white man."
Internet Chronicle Baby Corner

Hello little babies. Do you prefer having satire spoonfed to you, rather than having to read it with your own two little peepers?
THEN, LISTEN TO THIS SHIT, BITCH!
Don't WASTE your weak little baby eyes READING this fucking website. LISTEN INSTEAD, AS CHRONICLE.SU EDITORS HATESEC AND KILGOAR MISHANDLE AN IMPORTANT INTERVIEW WITH MAGAFACE HIMSELF:
Internet Chronicle under threat of collapse!
The backlash so far was minimal, according to hatesec, an editor at the website, since readership has already plummeted to all-time lows. The website is prone to hatesec's self-destructive outbursts, such as the time he called Mental Illness a fad syndrome, causing considerable harm to his own readership in the process.
The secret to his success?
Don't divide your audience with one-sided political coverage. Instead, alienate them entirely by disrespecting and belittling bullshit that's precious to everyone.
BURN THIS MOTHERFUCKER DOWN: hatesec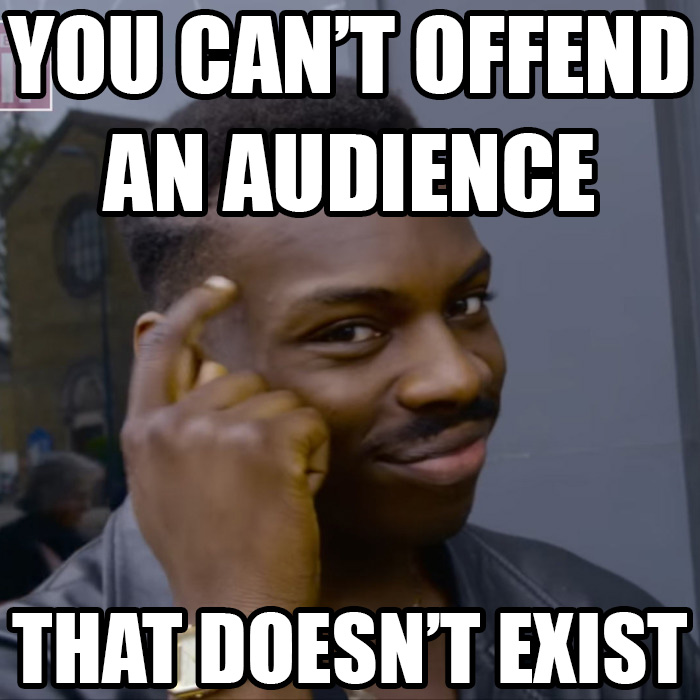 Is nothing sacred?
Check back for updates on how Internet Chronicle attacks the sensitive underpinning of your favorite propaganda networks.