CHRONICLE.SU EXCLUSIVE — The Pentagon has refused to address a series of photos which contradict government claims that strange lights seen over Los Angeles late Saturday night were attributable to a naval missile test.
Dozens of reports claim the object in the sky exploded and disappeared, but not before a missile made its way toward the object, exploding nearby, and evaporating both objects into the night sky.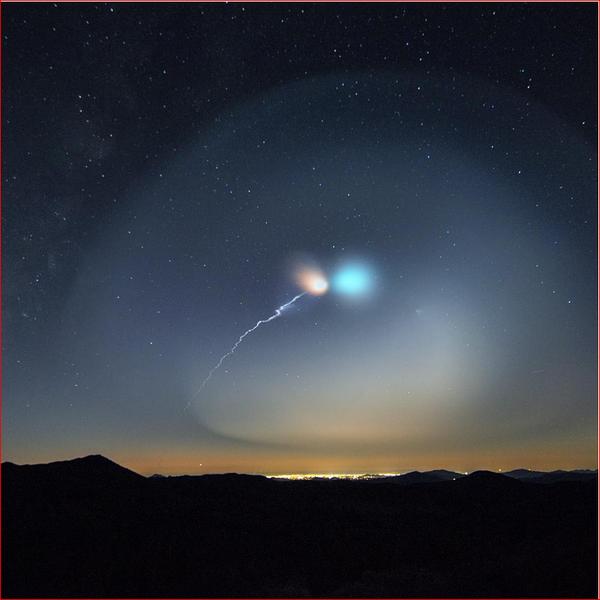 The event took place at very high altitude and could be seen from as far away as Las Vegas and Mexico.
The US Government is calling the event a failed missile test, but their explanation does not account for the presence of what onlookers say "were clearly two objects in the night sky."
High definition video [below] shows part of the event.