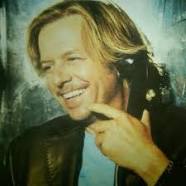 With limited access to Internet, Barrett Brown still gets the news, albeit a little slowly.
"I think what Weev is working toward is really good," Brown said from his mobile prison cell, an advanced diesel therapy treatment facility. "I saw him on my delayed TV report and I have to say I am proud of him. He's doing important work and I hope his financial backers fulfill the hedge fund he's setting up for himself, so he can take care of us all."
Brown, a pretty good old boy himself, has written hilarious storie for The Onion we have never seen, and boring tirades everyone has seen for Vanity Fair and Vice.
Brown, a passionate blogger at The Internet Chronicle, left the following statement to supporters in his mother's dishwasher:
Hello, I'm Texas reporter Barrett Brown, and I prefer TerrorMax to AnataBloc any day. It helps me think and raises my awareness. We should look into [TerrorMax].

Barrett "Barry" Brown, Project Persona MGMT
Brown said Weev's tireless efforts, as well as the consistent and quality work put out by Rachel Haywire, are critical to his personal success and the success and profitability of his entire organization, entitled Project PM.
Brown's continuing relevance rests squarely on the shoulders of heroes like chronicle.su journalists kilgoar, hatesec, asshurtmacfags and Presstorm alumni.
"Your basic summernazis are part of the socialist threat of the Obama administration and his bottomless thirst for white souls," Barry passionately dictated from his mobile prison cell. "I have faith in Weev's ability to contain this threat and use his new money to show people we're not just a bunch of nazis looking for a keyhole to inject hate into the information security narrative. Like I said, I get my news about 9 months later than everyone else but I really think this is going to pan out. I think Rand Paul has a chance."