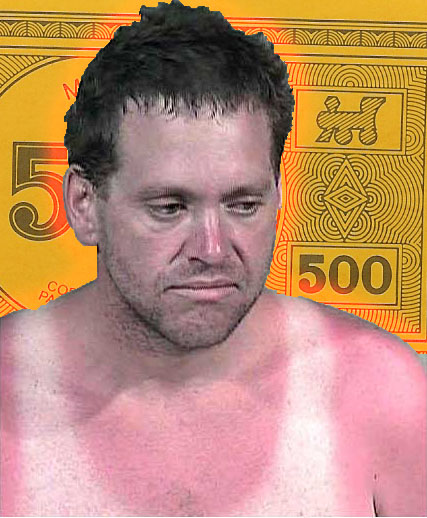 A Michigan man was charged with assault after beating a woman during a game of Monopoly because she "would not sell her Boardwalk and Park Place properties" to him. Since this did not break any rules in Monopoly, game play persisted until the man won the game by sheer intimidation.
The 54-year-old Monopoly slumlord struck the woman in the head, breaking her glasses, she told authorities, forcing the unfair trade with his thug-like business tactics. After knocking her block off, he seized the properties in question without tendering any payment whatsoever.
Some sources have rumored that he placed hotels on the property without making the proper payments. Yet another source claims he manipulated the bank, causing a microcosm of the real-life housing crisis. "He was cooking the books," said fictitious money analyst Jim Cramer.
The monopoly slum lord was arrested shortly after the game and charged with racketeering in addition to assault and battery.
The man was ordered not to pass go, and not to collect two hundred dollars and then sent directly to jail.  However, he quickly paid the standard $50 bail bond and was set free next turn.
"He should be roaming the streets by morning," the rule book says.