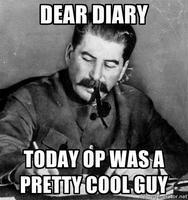 NOVATO, CALIF. (2-7-2012) – An anonymous internet user going by the name of OP released the bank account numbers, Social Security Numbers, phone numbers and addresses of a massive number of Novato residents Saturday.
CHRONICLE.SU URGENT UPDATE: (2-6-2013)
An anonymous caller phoned in a tip that he is "free now" and intends to "finish" what he "started" one year ago, challenging all preconceptions OP is a fag. Listen to the bone-chilling telephone call here.
The individual, who seemingly appeared out of the blue, addressed the anonymous website as his "crew," using rhyming language.
Rumors are circulating that the information passed down originated from an accomplished hacker group comprised of remnants of LulzSec.
As leaks poured out, anonymous internet users suspected they might be credit cards, but later determined the leaked information was bank account numbers issued by Westamerica Bank, a local bank of California which issues ten digit account numbers like are found in the leaks, or "dox," the term sometimes used for the disclosure of sensitive information.
Hello /b/
Do you remember me?
Infamous I was
Fucking shit up, causing quite the buzz
I belonged to a team
With a hacker like theme
Now I'm lurking here
For a crew thats top tier
I have a plan thats 4 years in the making
And soon we'll have what's ours for the taking
A handful of brave or reckless individuals logged into the bank website using the details.
Others signed up for accounts using the credit information, immediately followed by declarations of deletion of virtual machines, as well as paranoia fueled incineration of their hard drives.
Another user asked, "what did they do to you OP? Seriously, not the whole fucking town could have wronged you."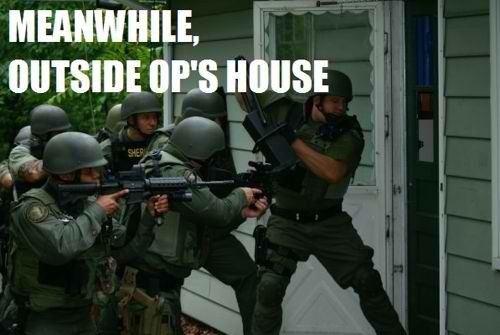 "OP" refers to the "original poster," who has acknowledged the extreme likelihood of going to prison as a result of his or her actions.
After some investigation, it was determined OP's identity might possibly have something to do with Jack Briner who, in 1997, used stolen lists of information from his former bank of employment for use at Westmerica Bank. Google results reveal Jack Briner is teaching economics to the upcoming best-and-brightest of San Jose.
OP was particularly inclined to call out an individual by the name of Jim Greenway, whose SSN was referenced repeatedly and explicitly. OP added, "the rest and greenway shall pay."
UPDATE: Jim Greenway is a bank branch manager.
After posting the 25th batch of account numbers, OP quipped, "Don't fuck with me, I'm football team," spawning a meme which, as time goes on, will likely gain notoriety with its obscurity.
Also, there was a four hour countdown. At zero hour, this happened:
greenway is gone
i have set us up the bomb
time to say goodbye
as i too shall die