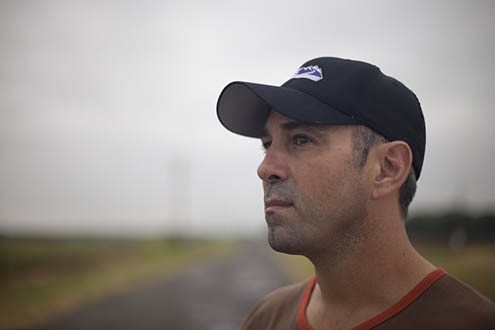 SOUTHAMPTON, N.Y. — North Americans are glued to their TV sets as they watch two powerful storm systems converge, in real time, over a large portion of the Eastern Seaboard known to be inhabited by white people.
Weather.com's Shep Shepard reported live from the beachfront where water and foam sprayed up onto the boardwalk. "We've never seen anything like it, John. Never before have Americans witnessed a storm so potentially threatening to the security of middle-class whites."
Water and power outages could mean days or even a week without access to Reddit, except on a smartphone, which Southern Manhattan and Park Slope residents complain is inconvenient.
"It's downright patronizing," said New Jersey man Ryan Johnson. "I refuse to zoom in on every comment."
Area whites complain that without access to water, they could be forced to go days without showering. Brooklyn resident Sherry Melville said the storm couldn't have come at a worse time. "When sitting alone in a dark house, we need to feel clean all the time. I just feel so, y'know, ugh! I'm going to take a long bath soon, just in case."
President Barack Obama showed leadership Sunday when he used a string of official-sounding words on the radio, putting his white constituency at ease and ensuring the FEMA vote. Area whites were ordered to evacuate or else stay indoors. White House Press Secretary Jay Carney spoke to reporters Monday and said, "As if they were planning on going outside, the president has asked New York and New Jersey residents to remain indoors. We ask that you refresh his Twitter feed for instant updates on what he is doing for you."
It is unclear what trajectories Hurricane Sandy and the cold front moving in from the west may take, but authorities have already come forward and promised to renovate many parts of Northern Virginia, even those areas untouched by Hurricane Sandy to be sure Macy's and Best Buys in the area go unaffected in preparation for Black Friday.
This message brought to you proudly by Lebal Drocer, Inc. We own everything that matters.