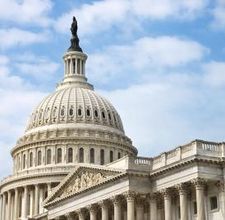 WASHINGTON– PRECLUDING THE PROTECT IP ACT, FEDERAL ACTION WAS TAKEN LATE SATURDAY NIGHT AGAINST THE CHRONICLE.SU IN ONE OF A HANDFUL OF "PLANNED ATTACKS" AGAINST WEBSITES "DEDICATED TO INFRINGING ACTIVITIES." THE NATURE OF THE ATTACK, HOWEVER, IS POLITICALLY MOTIVATED.
HERE'S WHY:
THE INTELLECTUAL PROPERTY IN QUESTION [WHOSE AUDIO COPYRIGHT BELONGS TO A DEAD HOBO] IS NOT HOSTED AT CHRONICLE.SU, MEANING NOT ONLY ARE THE ACTIONS TAKEN AGAINST THE CHRONICLE ILLEGAL, THEY ARE AN ABUSE OF POWER GRANTED BY A LAW WHICH DOESN'T EVEN EXIST YET.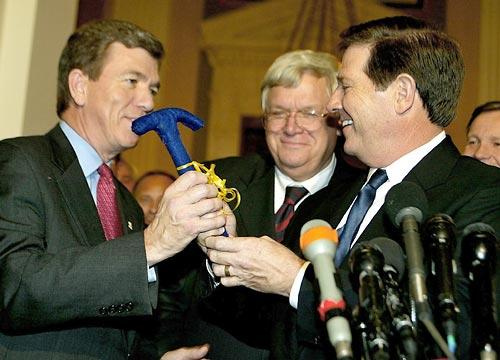 THE CHRONICLE.SU IS ACTIVELY ENGAGED IN LEGAL BATTLES WITH "SEVERAL" MEMBERS OF THE UNITED STATES SENATE, NAMELY A DISCREET LIST OF CO-SPONSORS OF THE "PROTECT IP ACT." NOT ONLY DOES OUR TAKEDOWN SUBVERT THE FIRST AMENDMENT RIGHTS OF CHRONICLE STAFF [ALL AMERICAN CITIZENS] BUT THE ASSAULT COMES DIRECTLY FROM WITHIN THE GOVERNMENT [IN CONTRAST TO RECENT ATTACKS BY RIGHTWING PSEUDOHACKERS KNOWN WITHIN THE INTERNET COMMUNITY AS "SCRIPT KIDDIES"].
DOING YOUR PART:
FREEDOM ISN'T FREE. TO COVER OVERSEAS HOSTING COSTS AND "INCREASING DRUG INTAKE" THE CHRONICLE.SU STAFF IS PASSIVELY ACCEPTING BITCOIN DONATIONS AT THE FOLLOWING ADDRESS:
1PpkFjUeCUc2gJmCVuw79zGQTKjzEWG8yr
THE EMBATTLED CHRONICLE.SU HAS BROKEN OFF FROM THE UNITED STATES AND HAS EXPRESSED CONTROVERSIAL SOLIDARITY WITH UNCONVENTIONAL PARTNERS: THE SEPARATIST MOVEMENT PKK, THE KURDISTAN WORKERS' PARTY.
THE PKK IS A KURDISH MILITANT ORGANIZATION WHICH HAS SINCE 1984 BEEN FIGHTING AN ARMED STRUGGLE AGAINST THE TURKISH STATE FOR AN AUTONOMOUS NATION AND GREATER HUMAN RIGHTS FOR ALL PEOPLE.
CHRONICLE.SU IS REPORTED TO HAVE RECEIVED THOUSANDS OF DOLLARS IN EXCHANGE FOR ONGOING POLITICAL SUPPORT TO THE COMMUNIST REGIME.
THE PEOPLE HAVE SPOKEN.
THE ATTACKS AGAINST THE CHRONICLE.SU AND LEBAL DROCER WILL NOT STAND. THE CHRONICLE.SU WILL NEVER DIE. CENSORSHIP IS QUIET. THE TRUTH IS LOUD.
THEY WILL DO ALL THAT THEY CAN TO CHIP AWAY AT OUR FREEDOMS OF SPEECH. THIS IS ONE IN A MYRIAD OF PECKS INTO A STONE MOUNTAIN OF UGLY TRUTHS THE GOVERNMENT DOESN'T WANT YOU TO KNOW. WE WILL WIN.
THE CHRONICLE ALWAYS WINS.
"READ THE CHRONICLE. KNOW THE TRUTH."