Documents leaked anonymously over pastebin Monday afternoon reveal LulzSec, notorious for hacking law enforcement agencies and corporate websites, is actually the most recent effort spearheaded by Wikileaks founder Julian Assange.
Assange, perhaps not the only man ever to be accused of rape by a voluntary participant, made comment via Twitter.
Assange still resides at Ellingham Hall with journalist Vaughan Smith, founder of the Frontline Club.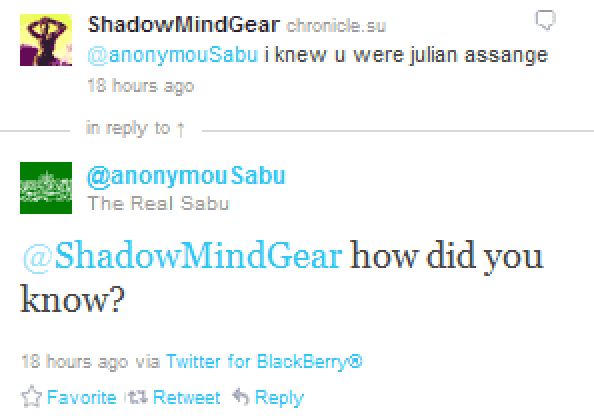 EXTERNAL LINKS:
https://twitter.com/#!/anonymouSabu
https://twitter.com/#!/hatefiend
https://twitter.com/#!/ShadowMindGear
https://twitter.com/#!/wikileaks
Chronicle.SU Twitter Feed: