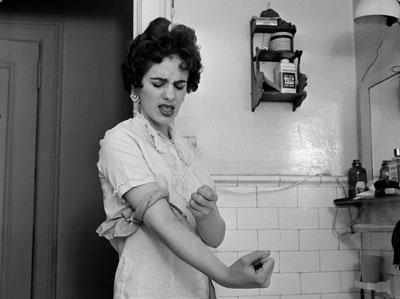 ARE YOU finding yourself with a really good job and money to spend on shit? Get out of that rut with heroin!
Heroin offers all life's problems one singular solution: heroin addiction. It's like opium, but better.
Sometimes when you're feeling low, just lost a job, or failed to abort, you have to do something about your situation. That's why I, Thadeus Heathcoat, have come to Elf Wax to tell you about a miracle breakthrough in escapism: HEROIN.
Heroin has helped me overcome many problems in my life, and it can help you, too. I've dodged responsibility, jury duty, probation hearings, even bullets thanks to my commitment to heroin, and its dedication to me.
Heroin even helps me escape my one last problem, heroin.
"Okay Thadeus, how can I do heroin?"
Whoa! Slow down there, cowboy. You can't inject heroin if you don't have any! First you gotta score some junk. No money? No problem! Rob people! Too lazy? Steal from your friends.
With cash in hand, hit up that friend from high school who's been to jail a few times. Maybe he's even stolen from you in the past. Don't hold a grudge; he just needed heroin. And so do you!
After he connects you to the coolest of cool Lebal Drocer Pharmaceutical technicians, ask your friend if he has a needle you can share. If you're unsure what to cook and stick where, just ask! Friends don't let friends waste good horse!
Ride the black horse to glory with Lebal Drocer, Incorporated.
Gotta problem? Inject a solution.