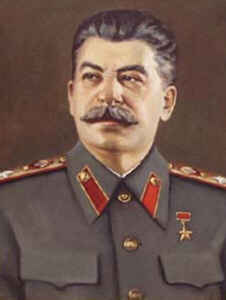 Miami, Fl.–Elf Wax staff columnist and celebrated Communist Kirill Milosevic was fatally gunned down in a battle with police outside a Miami jail on Friday. Having no middle name after it was stolen in Leningrad, Milosevic was said by reporters to have been protesting America's increasingly anti-nuclear warfare stance.
"More nukes would kill more people," Milosevic once quipped during a White House press conference, "and not one American would have to die." Indeed, Milosevic's views on nuclear disarmament were controversial, but influenced, no doubt, by the automatic-tactical-nightmare-scenario conditioning of Civilization II – Multiplayer Gold Edition. "Fuck the Republic," Milosevic once screamed during a game, crashing his heavy, alcoholic fists into the keyboard. "THERE WILL BE – REVOLUTION!"
"He will be remembered far and wide. His face, eternally scorched into the backs of our eyes. His memory, effervescent like the taste of raw iodine under nuclear winter. His words, permanent."

– Fearless President and World Emporer Barack Hussein Obama
Milosevic agreed that we have too many nuclear weapons and he once believed that the solution to the problem of nuclear backstock was to fire "any number" of warheads indiscriminately toward any nation, even non-threatening government bodies, "like Switzerland, to set an example of respect among despicable, isolationist cowards."
"He was right," said Robert Hussein Obama, the blackest man to ever be elected as President of the United States of America. "If I had nuked Iran during my first day in office, we wouldn't be dealing with their concealed nuclear reactor today. Milosevic, like Brokaw, was a good man who lived for the truth and died for less, and he will be missed long after the wake of his death settles on the entire journalistic community. He will be remembered far and wide. His face, eternally scorched into the backs of our eyes. His memory effervescent, like the taste of raw iodine under nuclear winter. His words, permanent."
"Enough radiation," said Elf Wax resident Doctor Langstrom T. Armstrong, "would send the message loud and clear that they don't want Nukes." Armstrong added later that saturating the human body in radiation and forcing upon it a death sentence "gets results."
Which is why many experts allow that Milosevic's opinions on nuclear weapons were not so far off-base, some going so far as to say nuclear weapons make people feel more secure, and give them self esteem and even the courage to forgo suicide temporarily, especially when consumers take into consideration that a booming nuclear warhead industry means freshly-available after school jobs for the industrious teen who wishes to help Mom and Dad out with the bills.
Milosevic knew, before any US President, that nuclear warheads, unlike stimulus bills, stimulate the economy, endowing it with a throbbing, radioactive erection relieved only by explosions, above-ground detonations, or long-range ejaculatory trajectories into the tits of Siberia.
"Not to mention," added Langstrom, "Increased exposure to radiation leads to rapid terminal illnesses, producing high turnover rates at the job place." Truly, it is the "perfect job" for the 16-18 crowd just looking for some quick spending money for a date at the movies or a Saturday night chemo bath.
But no matter how hotly debated Kirill Milosevic's values became, there was no arguing with the fourteen pellets of 12-gauge spray to the face Friday night, to which Milosevic had no retort, and so he died clinging, with dedication, to the Stalinist values of Western Society. "Such paradoxes were issues Milosevic loved to muse upon," said his wife, sister, and mother of their three devolving inbred spawn.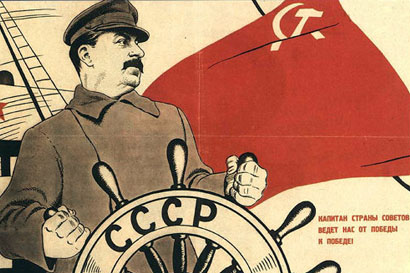 In one article, he dissected the Socialist agenda of Hussein Boma and contributed to a popular Elf Wax article written on the campaign trail titled "Socialism, and why I'm forcing it on you." It was never published, due to fair, legitimate First Amendment restrictions imposed by the Police Sector of Lebal Drocer, Incorporated. Once again, truth was upheld.
Milosevic's age was largely unknown for all his life because he was born in a field, under a new moon and then instantly separated from his mother by trusted Lebal Drocer affiliates out of fears that he may adopt her womanly traits, and fail to report the news objectively. He was subsequently raised by gun-toting military officials and MPs, and forced to sit in on political executions for entertainment.
Milosevic reigns supreme! Putin forever! Down with the tyrant! Barrac "Hussein" Obomma!
Rest in peace, comrade. Because the truth never will.