BALTIMOAR – Sunni Khalid, long-time managing editor at WYPR-FM, posted Facebook comments deemed controversial about the Israeli-Palestinian conflict. NPR's reaction to the comments would indicate the author's remarks were at odds with core values of the radio station.
Mr. Khalid posted this on a friend's Facebook page:
"I, for one, have had enough of this pandering before the Israeli regime . . . The war-mongering toward Iran has, once again, distracted the world from Israel's brutal military occupation of the West Bank, East Jerusalem and the Golan Heights."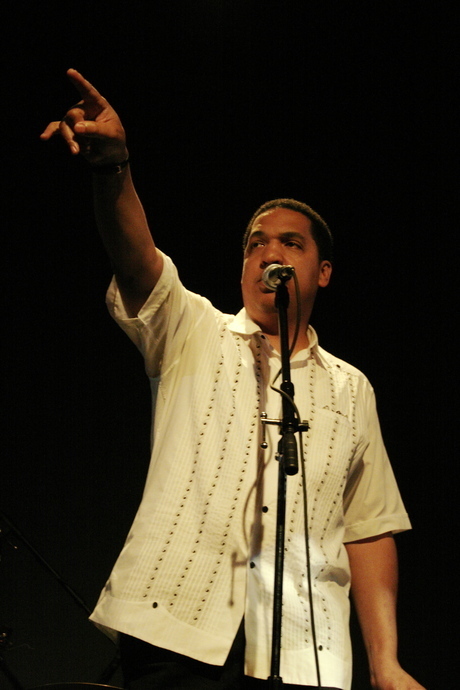 Tony Brandon, president of the station, seemed very interested in understanding the outlet with whom he was speaking. Due to Mr. Brandon's apparent decision to terminate an employee for his political expression, we thought it best to go undercover, and had a reporter pose as an ordinary, concerned citizen. While transparency is ideal, Chronicle editors agreed that Mr. Brandon's ability to formulate personnel policy might have been jeopardized by specific, powerful political interests, rather than vague ideas outlined on a generic policy page.
What began as a call of a concerned citizen eventually yielded Mr. Brandon's claimed deference to NPR guidelines, which have seen the termination of Washington-based employees for attending Daily Show host Jon Stewart's 2010 Rally to Restore Sanity and/or Fear.
Mr. Brandon declined to answer a direct question as to whether criticism of West Bank-dominant Palestinian political party, Fatah, would engender a termination of Mr. Khalid, whose gender a Chronicle reporter was unaware, due to his completely politically correct, gender-blind sensibilities; in addition to utter ignorance of different cultures.
Listen, in real time, as Tony Brandon, President and General Manager of NPR Baltimore dodges a question of ethics:
[audio:https://chronicle.su/wp-content/uploads/LS1101261.mp3|titles=Sunni Khalid inquiry to Tony Brandon of NPR by Tyler Bass]
"Damn kids and their questions without answers! When will they learn to consult our policy first!?"