If you thought Twitter was a shithole before, now Elon Musk owns it.
San Francisco—In the immediate hours following the purchase, Musk fired top executives and pledged a goal of defeating spambots, which occasionally offer drugs to users discussing LSD, amphetamines, or ketamine.
Pursuant to the original agreement, Musk was legally forced to go through with the purchase after trying to back out of the deal.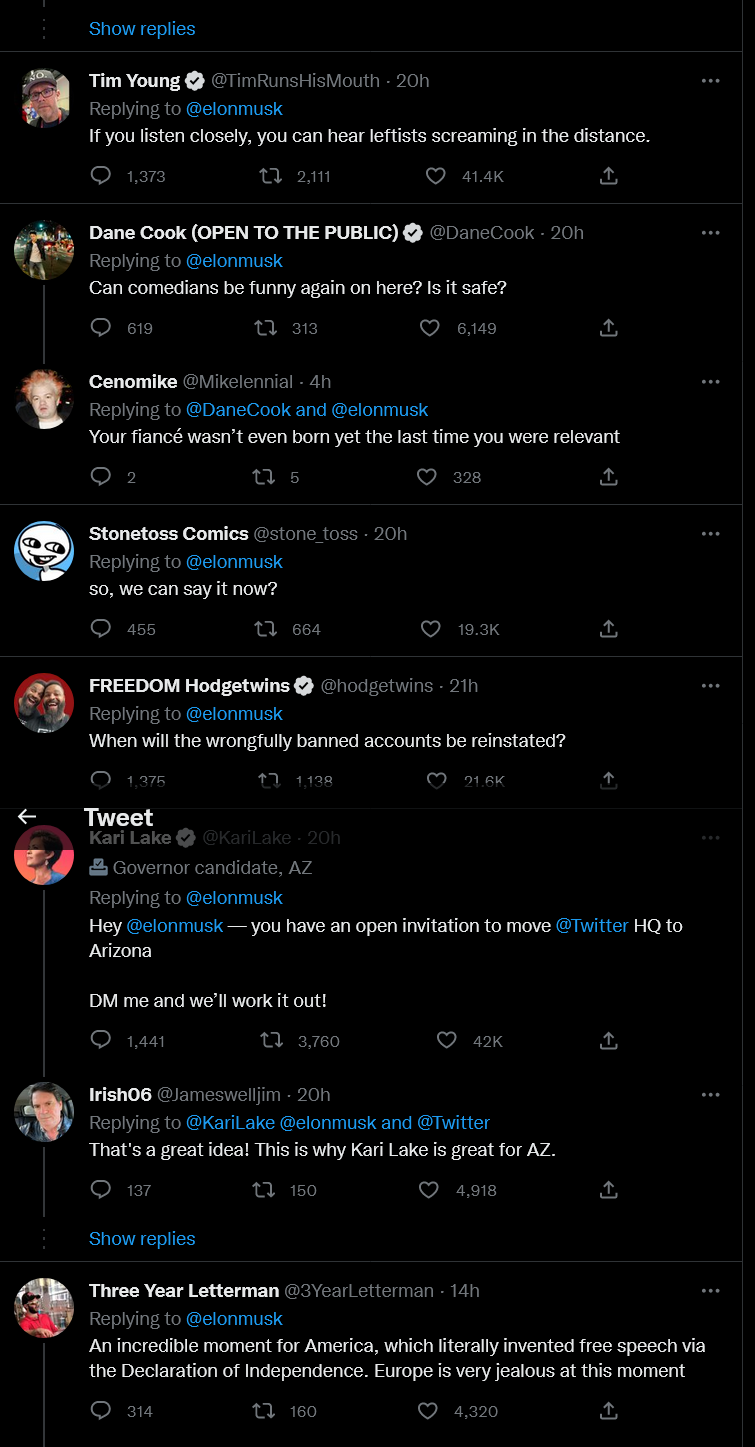 He has since invited Kanye West back to the platform, where Musk knows he will continue ruining his life as a form of entertainment.
Political Twitter is undulating in orgasmic ecstasy as the platform succumbs to the power of capital itself. The nerdiest, dirtiest, flirtiest, spaceship wreckinest, never-uses-a-condom, species-propagatenest, lib-triggering, regulation-hatin, rootin tootin Apartheid Clyde to ever smoke a joint with Joe Rogan, just exchanged 44 billion of his worthless American dollars for powercoin, a doge alternative, fired everybody, and now he, alone, controls Twitter. He was already their hero. Now, Musk is something more to them.
Sad, pathetic freaks are the charged particles in the air that gets breathed in, and huffed out of the machines of absurd, catastrophic tyranny. They're blowing in the wind, breathed out as Musk.
Folks from Shitpost Twitter responded to the news with pledges never to change. Others use the event as posting fodder. Many carry on as usual, because politics is not their identity, and they're not about to start bringing everybody down with their fucking opinions.
But some users are the Twitter equivalent to naked mole rats, worming their way through dense timelines of funny tweets, non sequitur, and inside jokes infinitely folding into themselves. Being so deep in the shit, perhaps they are the most sensitive users of all, to these seismic changes.
What extrudes from the machine is worth examining.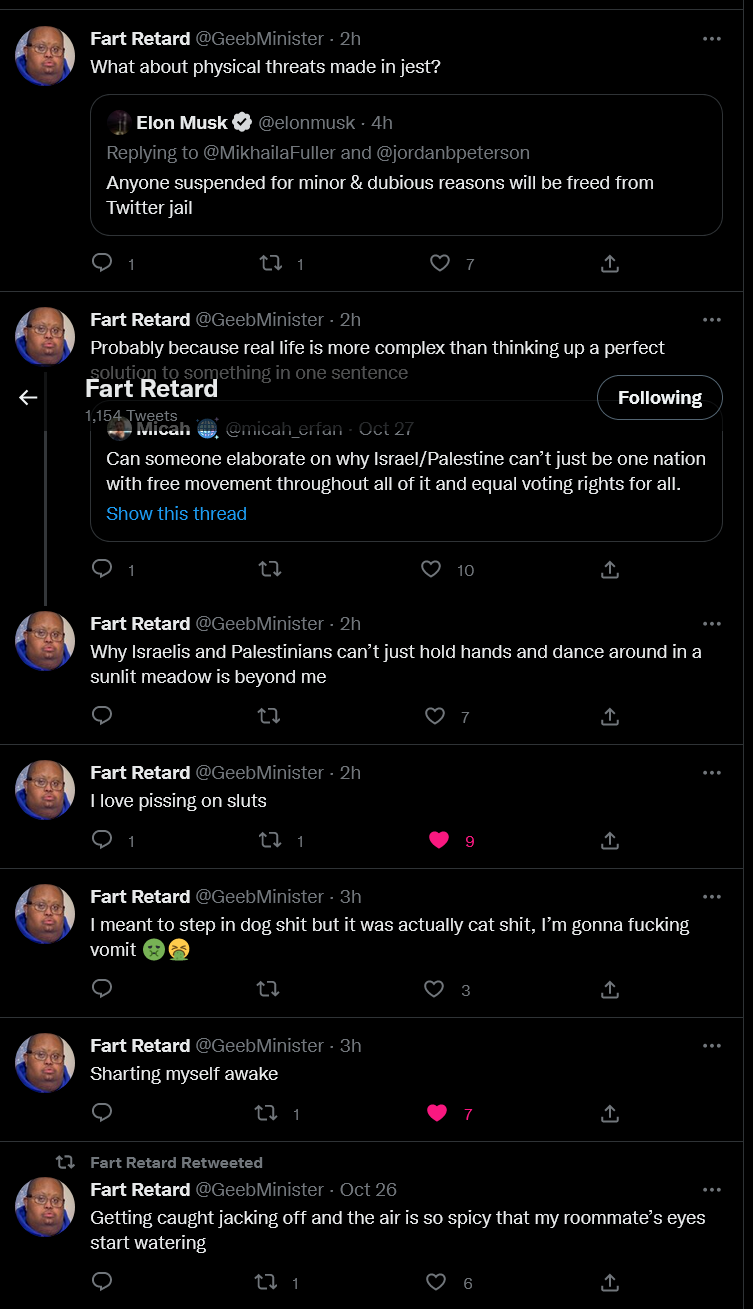 While "free speech" is spreading, hateful rhetoric is being emboldened, and "gas this shit" begins to take on new meanings.
Meanwhile, people from shitpost Twitter are routinely banned for typing playful threats, 'kys' and, @Lyft your head up high and blow your brains out.
While they might be allowed to stick around from here on out, and grow their numbers, so too does a looming darkness.
I know why the caged bird sings.